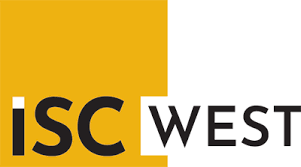 Exhibit at ISC West 2023 Las Vegas trade Show with Expo Stand Services
ISC West is making its return to Las Vegas as a live event for security professionals. More than 10,000 security and public safety professionals are expected to attend the four-day expo and conference dedicated to the business, people, technology, and trends in a physical and converged security industry facing massive COVID-induced changes, many of whom had been waiting for the show in person for 28 months.
Despite being the first security-related fair to return after pandemic restrictions forced most large live events to be postponed for more than a year, exhibitors and consumers flocked to Las Vegas' Sands Expo Center. More than 400 companies braved triple-digit desert temperatures to join a kinetic expo floor that featured the biggest names in security as well as startups showcasing the latest technology in access control, drones and robotics, video surveillance and analytics, biometrics, smart home, and other sectors. To ensure a perfect representation of your brands at ISC West 2023, get to hire a professional to look after your every exhibiting needs. To make exhibiting convenient and reliable for you, trust Expo Stand Services – one of the most trusted trade show booth builder in Las Vegas. 
What is ISC West Las Vegas?
In the United States, the International Security Conference & Exposition is the largest central trade show for the security business. ISC West 2023, as the first major event of the year, will once again bring together over 30,000 industry members and visitors in the Sands Expo Convention Center, ensuring unmissable business prospects.
When and where the show will take place?
The dates for ISC West 2023 Las Vegas have been established for March 28–31, 2023. Over thousands of manufacturers and suppliers will demonstrate alarms, detection and video surveillance systems, access control, smart home and biometrics solutions, IT security products, IoT technologies, and more over the course of four days. The ISC West show is an ideal venue for promoting security and risk management solutions, launching new products, and networking with thousands of potential consumers and investors.
ISC West is a terrific educational venue as well as a great way to build your network and secure new business. ISC West presents a program of special events in collaboration with the Security Industry Association (SIA) that provide important information on the industry's newest and most relevant technologies. The SIA Education@ISC program is also approved by relevant industry institutions for continuing education credits.
The ISC West education program included keynote addresses from Boeing Chief Security Officer David Komendat and former FBI agent and law enforcement analyst James Gagliano, as well as 65 other sessions on topics such as active shooter workshops, how to evaluate security technology, the convergence of cyber and physical security, navigating return to work, drone use and defense, and more.
Trust Expo Stand Services for best deals on Trade show booth rental in USA
Secure your trade show booth rental for ISC West 2023 with Expo stand services as soon as possible – early rental results in lower pricing and a larger selection of trade show booth design alternatives. Take advantage of Expo stand services' custom build trade show booth deals if you haven't yet decided anything about your display stand. Our knowledgeable staff is dedicated to assisting you in finding the best booth designs in Las Vegas at special trade show pricing. Request your complimentary stand design list for ISC West 2023 now!