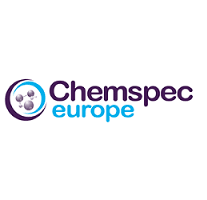 Get the attention of the chemical industry via showcasing at Chemspec Europe
Chemspec Europe provides the perfect opportunity to contact and learn from the chemical industry. This exhibition offers a manageable and pleasant experience where visitors can attend conferences and seminaries of many manufacturing and consumer companies of different fields of chemistry.
In this exhibition, you can find some of the world's largest suppliers of fine and specialty chemicals and associated products and services. Besides, in Chemspec Europe 2023 both exhibitors and visitors can enjoy all other shows because it creates a relaxed atmosphere converting the event to an attractive place to connect and for taking orders.
Make an informed decision when renting an exhibition stand builder in Frankfurt
For overseas companies exhibiting in Frankfurt, we provide custom comprehensive exhibition stands, including stand design and fabrication, graphics, logistics, installation and disassembly, audio-visual, flooring, furniture, and on-site supervision.
If the prospect of exhibiting at international trade events in front of a foreign audience makes you nervous, you'll need competent local partners to guide you in the proper direction.
Expo Stand Services' worldwide presence makes us the best partner for international exhibitors that require complete support from design to execution.
While you work on radical concepts with our worldwide team of accomplished specialists, our local personnel will assist you with all the details necessary for a perfect delivery of exhibition stand builder in Frankfurt.
With our exhibition stand builder in Frankfurt, you can strike the appropriate mix.
To restrict the expenditures and balance in returns, Expo Stand Services takes one step at a time.
Our Frankfurt exhibition stands assist frequent or first-time exhibitors in making a cautious decision by allowing them to assess the success potential of international trade exhibitions with modest resources.
Customization benefits are included with exhibition stand design in Frankfurt, allowing you to develop a unique signature style while staying within the brand boundaries.
We walk a mile in your shoes to help you overcome the probable hurdles of presenting in a foreign place before carving out an exclusive solution for your specific demand.
Our local crew will take care of everything from transportation to installation, so you don't have to worry about the small stuff.
Rely on Expo Stand Services for Chemspec europe 2023 Frankfurt
With years of solid experience demonstrates our knowledge and competence in designing a unique exhibition stand in Frankfurt.
We've helped many companies on their way to establishing a significant presence at international exhibitions.
Our worldwide perspective and local presence have aided clients in obtaining a one-stop-shop for everything from conception to installation.
Why should you hire Expo Stand Services for your Frankfurt exhibition stand?
In Frankfurt, we have years of booth construction experience.
The show stand was built with a lot of flexibility and precision.
Our designs and installations are of the highest quality.
We are industry pioneers who understand what it takes to make your booth stand out.
Whether you need custom displays, booths, partition walls, or two-story exhibition counters and booths, we have the right solution for you.
We build a bespoke design that is tailored to your specific needs.
One-of-a-kind concepts and ideas.
In Frankfurt, we provide cost-effective stand design.
The display stands were handed over on time.
In Frankfurt, we are the leading stand builder.
Our workshops are conveniently located near the city's major attractions.
You will not be disappointed if you engage us for show stand design and building in Frankfurt.
In the last, when you have decided to participate in Chemspec Europe International exhibition then contact Expo Stand Services for the best exhibition stand design at Chemspec Europe 2023 Frankfurt.