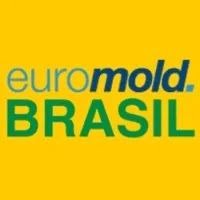 An important place for the Mold and equipment industry!
The EuroMold BRASIL is an international trade show for manufacturing, designing and developing applications for moulds and equipment, which takes place every two years. EuroMold Messe 2023 is a 3-day trade show from October 9th to 11th, 2023, at Sindelfingen, Germany. It is the Brazilian sister company of EuroMold in Frankfurt. This trade show presents products from plants, machinery and equipment, architecture and design. 
Essentiality of EuroMold 2023 Brasil
EuroMold reacts to the economic changes of the last few years and the rapidly growing Brazilian demand for tools and moulds as well as design, engineering, visualization and simulation. It is an international exhibition stand manufacturing, designing and developing applications for moulds and equipment, which takes place every two years. The main goal is to open the growing Brazilian market to European exhibitors and visitors, thus paving the way to Europe.
Why showcase at EuroMold BRASIL?
Most visitors come from the administrative and financial sectors, then sales, engineering, manufacturing, delivery, maintenance and product design.
It is an trade show for people in the plastics industry; other sectors include the automotive, packaging & mechanical engineering industries. The main goal is to open up the growing Brazilian market, especially for European exhibitors and visitors, and thus pave the way for a location in Europe. 
Special things about Euromold Messe 2023
The Euromold Messe 2023, an International Trade show, offers a unique trade show concept that connects product areas along the entire process chain, from design to prototype to mass production.
Showcase with us for a high ROI at a pocket-friendly price
Expo Stand Services is one of the leading organizations in the industry, helping you connect with the best suppliers of Exhibition stand design around the world. As an exhibition stand builder in Brasil, we ensure that the most innovative stand is offered to each of our clients attending the trade show. As an organization founded by industry professionals with industry experience, we understand the needs of different customers and help you find the most suitable trade show stand manufacturers in Europe or anywhere else in the world within a reasonable budget.
We excel at Trade show stand design with experience
Expo Stand Services has its manufacturing facility equipped with some of the best machines to create innovative trade show stand solutions. We are proud to have quickly become a leading innovator in external presence, with repeated success stories in various elite circles.
Our outstanding team of 3D designers and production managers ensure that each stand is crafted with the utmost care and perfection. At the same time, we are proud of our employees who have met customers' expectations and placed their trust in us. We understand the needs of our customers, and our design stands according to their needs and preferences.
To live up to our claim of getting in touch with the best stand builders in Germany or worldwide, we combine technology and our knowledge with many years of experience and deliver the desired results in the shortest possible time.
Why choose us for EuroMold BRASIL?
At ESS, we ensure our planners hear and fully understand the client's needs before we conceptualize the details. In short, we make the world smaller when finding a good trade show stand design. That means with us; you get the best trade show stand design in Europe, Brazil or anywhere in the world far from your trade show location.
We work on concepts and ideas to make your vision a reality.
Years of experience in stand construction.
The technology, knowledge and international quality standards we bring to the fair are unimaginable.
Our factory has the most modern machines to construct high-quality trade show booths.
The company has provided trade show stand services in Europe for years.
We serve business needs worldwide. ESS will change the way you present your company at a trade show.
We design and build all trade show booths, including modular, non-standard, transportable, multi-storey, etc. We are a true trade show partner when it comes to trade show booths.
Our offerings include all kinds of trade show stand services in design, construction, assembly, transport and storage.
We have partnered with different companies in different cities for maximum visibility in the industry.
Connect with us for the best trade show stand design at Euromold Messe 2023!
If you consider Euromold Messe 2023 as your next trade show location, we can help you get great trade show booths at the best possible price. We assign you a dedicated project manager who can take care of every detail and complete the entire project as best as possible. Our team firmly believes in exceeding expectations, not just meeting them, as we build long-term relationships with our valued customers through our world-class services. Expo Stand Services is one of the most reputed booth design companies that provide customers with excellent exhibition booth  design services.