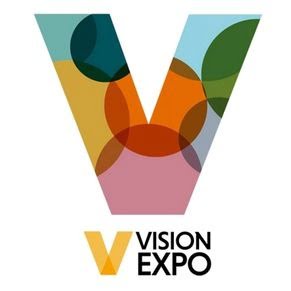 A guide for a successful exhibit at Vision Expo East 2023
Vision Expo East 2023 is a series of the trade show on eye care and eyewear. It's a one-stop-shop for ophthalmic professionals, bringing together eye care, eyewear, education, fashion, and innovation. Eye care professionals may learn about new technologies, engage with them, and access innovative products and services in the Vision Expo East 2023 New York. The Vision Expo East is driven by the profession, providing high-quality, relevant content to help improve overall patient care.
The Vision Expo East 2023 International Vision Expo & Conference attracts over 1039 exhibiting firms aiming to increase visibility for a wide range of eye care goods and accessories.
Reading glasses, sports glasses, sunglasses, frames and cases, diagnostic equipment, and dry eye solutions are among the main exhibits at the show.
Also on display are binoculars, telescopes, coatings, eyeglass retainers, contact lenses, packaging solutions, mirrors, medical instruments, and vision training services.
The Vision Expo East also features eye testing equipment, raw materials, display props, protective goggles, software solutions, laboratory supplies, and informational trade magazines.
There are also non-optical accessories, financial services, and lens processing equipment, pharmaceutical products, and product repair tools on exhibit.
Where to find a creative trade show booth for Vision Expo East 2023 New York?
Expo Stand Services is the best trade show booth designer for Vision Expo in New York, providing turnkeys exhibiting services such as design, construction, fabrication, shipping, installation, deconstruction, and storage (if required). We have such unique and beautiful custom trade show booths that you will stand out even among thousands of other exhibitors.
We have our production facilities in the city, as well as a team of highly experienced employees with considerable industry expertise, allowing us to make customizations to your demands and specifications, as well as deliver your trade show booth on time to the event venue.
Don't hesitate to contact Expo Stand Services specialists to plan an amazing trade show booth builder in New York at an affordable price for Vision Expo East 2023.
We also offer tradeshow booth rental services just for you
Even for seasoned exhibitors, designing and building a trade show booth in New York may be an expensive and time-consuming procedure. The astute choose Expo Stand Services for rental booths that have the look and feel of a custom-designed exhibit at a fraction of the cost of owning one.
Expo Stand Services has been offering businesses a cost-effective option to booth ownership for years.
We've evolved into one of the most sought-after booth rental companies in the USA, with a diverse selection of award-winning designs and one of the largest booth rental inventories.
Exhibitors all around the country rely on us for low-cost trade show booths that help them stand out from the crowd.
Why it's necessary to hire Expo Stand Services for Vision Expo East 2023 New York?
As the largest metropolis in the United States, New York provides exhibitors with several chances to grow their businesses and showcase their brands to the rest of the globe. Numerous conference centers in New York City are among the busiest in the country, hosting a great number of trade exhibits and business exhibitions each year.
Exhibiting in New York is a lot of fun, but it's also a lot of work to stand out among all the other people there. With New York booth design business with years of experience can help you stand out from the crowd, and we know how to accomplish it. Having a trade show booth from Expo Stand Services saves money and time even as bearing in mind extra flexibility.
Renting booth allows you to alter the dimensions and layout without making luxurious options for your exhibit.
We can design your trade show booth to lessen your labor, transport, and drayage costs.
We also can assist you to keep away from extra costs for maintenance, refurbishment, pull and prep, and storage.
Our professional designers and the innovative team give you complete time and attention to achieve your exhibit desires and objectives. Then we design a booth that interprets your brand right into a bold, eye-catching display.
From idea to completion, we offer an established procedure for constructing attention grabbing booth that captures your prospects` attention – and their business.
Choosing an agency to store, preserve and control your trade show booth can be a little daunting so how about choosing Expo Stand Services which serves from designing to storing if you want. Expo Stand Services has trade show booth professionals who work hard for a successful exhibit of yours. We pull, pack, prep, and deliver your showcase residences on your order specifications.
Lastly, a well-prepared and committed trade show booth builder in New York is essential. Expo Stand Services has it all that you want in your trade show booth designer for Vision Expo East.