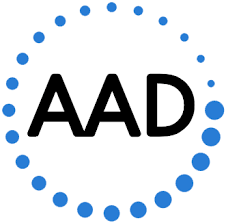 Meta Optimize the maximum with Expo Stand Services at 2023 Annual Meeting
Like every year, the AAD Annual Meeting is all set to go on floor. Most of you must be aware of the AAD Annual Meeting and those who're not, then get to know.
American Academy of Dermatology's (AAD) Annual Meeting is the meeting for dermatology surgery professionals. Always held twice a year in different cities of North America; this time it's in Boston.
The 2023 AAD annual meeting is primarily focused on helping you with innovative increasing public awareness, and providing you with high-quality exposure of your business. So don't miss the 2022 American Academy of Dermatology Annual Meeting where you'll get the chance of meeting the profession's top leaders. 
Important things about 2023 AAD in Boston
2023 Annual meeting in Boston is can't miss destination if you want to be explored by the various physician at one place. As you'll get to meet top leaders of dermatologists from different places. 
So, if you want to join the 2023 AAD Annual meeting but hesitate due to the lack of a designed booth then make Expo Stand Services your partner. As we (Expo Stand Services) are among the best trade show booth builder. 
Why you should have a booth at the 2023 Annual meeting in Boston?
This is an ideal place to gain the attention of the industry towards; showcase the world's top dermatologists your products.
Build a valuable relationship with professionals and colleagues around the world.
The 2023 American Academy of Dermatology Annual Meeting is the trade show destination full of the most influential dermatology group in the U.S. 
It'll give you the chance to display your products and services in the best possible way. 
Having more than 17,000 members under one roof from almost every sector in the industry, it'll keep on growing every year. 
Don't miss out on this opportunity! And be the finest one to grab the visitor's attention with Expo Stand Services.
Why you should choose Expo Stand Services as your partner in the trade show?
Expo Stand Services has the talents and enthusiasm to design, produce, and install trade show booths that reflect your company's passion.
First, we scribble to deliver custom and modular trade show booth builders in Boston.
With intelligent, innovative design, our designers will fascinate your visitors. Our designed booths depict your company exactly how you want it to be.
You can trust us to complete your project efficiently, from concept to design, construction, and installation. 
Transporting, delivering, installing, and managing complex stands all over the world is all in a day's work for Expo Stand Services.
Our craftsmen will construct your stand with efficiency and skill on every project.
Lastly, grab the trade show visitors and tell them about your company, products, and services. We even provide trade show booth rental with premium quality. All you need to contact Expo Stand Services and relax as we'll do the rest for you.