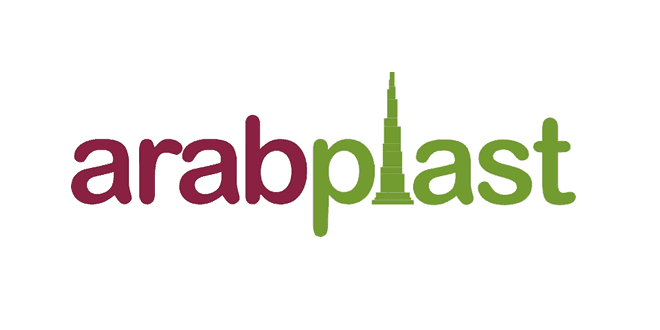 ArabPlast Trade Show 2023
A Must-Attend Event for Plastic Industry
The 15th Edition of ArabPlast 2023 brings together industry professionals to display cutting-edge advancements in innovations and technologies from all over the world. Taking place every year, ArabPlast Dubai 2023 is the world's leading international trade show for plastics, petrochemicals, packaging, and rubber industries. Plastics and chemicals are poised to account for much of the growth in global crude demand by 2030, as they will start streaming into the Middle East!
When and where it will take place? 
Taking place in Dubai in the mid of November, ArabPlast 2023 is set to attract key figures from the region's plastics, petrochemicals, and rubber industries. In the last edition of ArabPlast, almost 906 exhibitors from 41 countries and 27,268 visitors from 119 countries participated. In order to prevent a potential outbreak of the Coronavirus, the following date has been selected as the new date for the fair. The ArabPlast trade show 2023 will start on Monday, 15. November and continue till Thursday, 18. November 2021 in Dubai. It will be a 4-day event. 
Industries covering the ArabPlast 2023 Dubai
In the widespread sectors of plastics, petrochemicals and rubber, the trade expo will present innovative ideas, technologies, and new products, i.e. viz. The industry covers plastics machinery, plastic/rubber processing technology, pre and post-processing systems, plastic packaging technologies, injection molding, blow molding, wrapping technology, extrusions, chemicals, additives, semi-finished goods, engineering plastics, plastic products and much more.
Aside from making new contacts, it is possible to gain significant insight into the current and future market for plastics in the Middle East. 
In ArabPlast 2023 Dubai, over 537 companies are expected to exhibit their plastic products and petrochemical products, seeking greater visibility with visitors. A wide range of products will be on display here, including winding machines, cutting machines, decorating and finishing tools, shredders, crushers, chemical products and related items. The show will also exhibit a range of products related to Thermoplastics and chemical solvents. There is no doubt that over 45% of exhibitors have already benefited from the networking and partnerships offered by the show. According to the forecast, the chemicals and plastic market in the GCC will increase by 80% by 2012, which is sure to have an impact both on the number of exhibitors and the concentration of exhibitors by region.
The show will be attended by a number of significant figures from the Plastic industry including CEO's, Managing Directors, Marketing Manager, Decision & Opinion Makers, General Managers, Area / Regional Managers, Financial Heads, Technical Experts, R & D Specialists, Traders, Distributors, Agents, Purchasing Authorities, Heads of Apex Bodies, Diplomatic Missions, Trade Associations, Export Councils, Engineers, Supervisors / Technical, Officials, Dealers / Retailers, Manufacturers / Suppliers and Consultants.
Exhibitors from a range of industries will attend the show including Materials, Chemicals & Auxiliaries, Plastic Packaging Machinery & Technology, Equipment & Services, Semi-Finished Products, Technical Parts And Reinforced Plastics, Other Equipment For Pre-Processing Recycling, Post Processing Machine, Machinery And Plant For Finishing, Decorating, Printing And Marking, Ancillary Equipment, Plastics Finished Products, Parts And Components Composite.
To become the center of attraction in the show, you must appoint a professional exhibition stand designer in UAE. Expo stand services is the best choice you can trust upon for all your exhibition stand needs. We provide turnkey services from designing, conceptualization to development and installation. We also provide project management services which means you don't have to worry about the installation or removal of your stands as our expert team of technicians will take care of everything on your behalf.