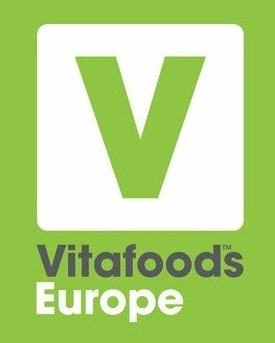 Let the world about your brand at Vitafoods Europe 2022
The Vitafoods Europe 2022 exhibition will bring the international Nutraceutical suppliers and experts' vendors and specialists to Geneva. The trade show will be held at Palexpo from May 10, 2022, to May 12, 2022, and will be available online until May 13, 2022.
Vitafoods 2022 GENEVA trade show will be held for the second time as a hybrid event, with virtual aspects complementing the on-site exposition and conferences and providing networking, sourcing, and distribution opportunities to a larger professional audience.
VitaFoods in 2022 Geneva, Switzerland's four key sectors will once again span the full supply chain:
Branded finished goods, 
Contract manufacturing and private label, 
Ingredients, raw materials, and 
Services and equipment 
Unmissable product launches and new solutions for firms in the health-focused nutrition sector will be featured at each of them. Dietary supplements, natural and herbal medicine, functional food and beverages, and other topics will be discussed.
During the Vitafoods Europe 2022, upcoming marketing trends, new laws, and technological breakthroughs will be covered in depth. Participants will have access to unique zones, interactive areas, and innovation tours by attending the leading Nutraceutical trade exhibition. 
Young firms' innovative completed products, ingredients, and technology will be on display in the Start-Up Pavilion. 
Expert knowledge, sustainability practices, consumer behavior, and brand awareness will be the emphasis of the Vitafoods Main Stage. 
The Life Stages Theater will dig into the unique nutritional requirements for each stage of life.
Expo Stand Services as your Exhibition builder for Vitafoods in Europe
It's not simple to stand out among a thousand other exhibitors. It would be better if you went all out to ensure that you get the most out of your exhibition investment. The way your exhibition stand design appeals to your audience is your most valuable asset and point of emphasis during the show. 
The design of your display stand can make or ruin your event. As a result, you should seek out reputable exhibition builders with experience in creating the correct stand for the event. 
We have over 1000 stand designs to select from as one of Europe's most experienced exhibition stand builders; we can even customize your exhibition stand design to match your business.
Vitafoods Europe is the world's largest Nutraceutical trade show, bringing together suppliers of raw materials, as well as services, equipment, and finished goods.
People can learn about the latest ingredient innovations, inventions, and scientific research, as well as locate high-quality service and equipment providers and take advantage of the top dietary supplement, functional food, and functional beverage vendors.
Not only is it the first thing that people notice, but a well-designed stand may also assist you in attracting more visitors and increasing brand recall value. As a result, you must put your display booth design, planning, and execution in the hands of a skilled exhibition stand builder. 
Expo Stand Services can provide you with this assurance as an experienced exhibition stand construction company in Europe. 
We've worked with several foreign and domestic companies interested in exhibiting in Europe.
Expo Stand Services is the only exhibition stand builder team in Europe you can trust.
Become a partner in one of Europe's oldest exhibition stand builders Expo Stand Services has been in the exhibition industry for years. 
We have developed extensively as a stand builder in Europe. There are offices, warehouses, and showrooms in various European countries. There are production and printing facilities as well. 
Expo Stand Services is one of the companies specializing in exhibition stand construction, with extensive experience in the exhibition industry, working on the design and construction of exhibition stands at the international level. 
Our team of experts is the perfect blend of innovation and experience to provide you with unique exhibition stand design ideas to help you have the best experience in Germany. 
In contrast to other trade show construction companies, we offer comprehensive services including design, construction, and logistics as well as construction and demolition of your trade show stand. 
As one of the best Exhibition stand contractors in Geneva, we count the very valuable pioneering exhibition stands that generate a high rate of return on investment.
Reliable stand builder with a comprehensive service package- Expo Stand Services
With the accessible booth builder, you can surf numerous booth design ideas and simplify your exploration steps. 
You need to enter details such as the type and size of the stand and be able to access prices for different designs and selected designs at the push of a button. 
Our in-house manufacturing and printing team ensures that your stand is built with high-quality resources under strict control. 
Conclusion:
In the last, we are an experienced stand builder, familiar with all legal guidelines for exhibitions in Europe, and you can get a smooth trade show look in Europe with us. Unlike other stand builders, it offers a full-service package that includes design, logistics, setup and dismantling, and project management at a transparent price, ensuring that there are no hidden costs in the process.