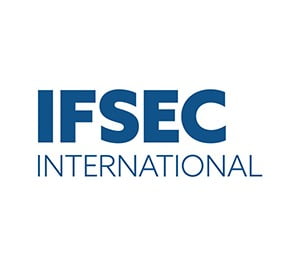 Be where the whole industry is… Be at IFSEC 2023 London
Over 27,000 international security professionals are welcomed by IFSEC International, the largest security expo in Europe, at ExCeL London for 3 days of exploration of the newest developments and hearing from the top experts in the field.
One of the main worldwide trade shows for video surveillance is IFSEC International Exhibition 2023. The event has developed into a top trend-and-order venue in the industry for signing new contracts and launching businesses. More than 600 exhibitors and over 30 000 trade visitors will attend the IFSEC 2023 London, which will be held at ExCeL London from May 16th to May 18th.
You have the opportunity to locate the ideal security solutions for your company's needs because the event offers something for everyone along the security purchasing chain, including manufacturers, distributors, installers, integrators, consultants, and end-users.
Over 120 nations' worth of security end-users, manufacturers, consultants, and associations are supported in their innovation and collaboration by IFSEC International, London UK. The product exhibit includes items for access control, IT and cybersecurity, fire protection, and surveillance.
Key points about IFSEC INTERNATIONAL
The largest gathering of security installers and integrators, end-users, distributors, and manufacturers can be found at IFSEC International Exhibition 2023, the industry favorite. Along with a rare chance to network with hundreds of top suppliers of security solutions for access control, video surveillance, perimeter defense, cyber security, and more. The wide exhibition during the fair is accompanied by a lively accompanying program. Professionals in charge of guarding major events are the target audience for the Protect & Prepare conference.
The Converged Security Centre will provide a thorough display of information technology and physical security employed in simulated scenarios in IFSEC 2023 London. The LPCB Attack Testing Zone, where a variety of security doors, perimeter fencing, and shutters will be tested with different attacks, is another feature.
Participants at the IFSEC International 2023 show will have a variety of opportunities to broaden their networks and get to know influential people in the global security industry.
IFSEC will cover a variety of recent innovations. The exhibitors will display a huge selection of goods in numerous significant branch industries, including:
Security measures
Surveillance
Technologies for access control
Perimeter security
Internet security, etc.
The highest tier of security buyers will congregate at networking sessions and special events that will be held in conjunction with the expo. The educational component of the trade show will include things like training demos, competitions, and autograph sessions.
Why you should participate at IFSCE International?
The industry prefers IFSEC INTERNATIONAL. It brings together the greatest number of end-users, distributors, manufacturers, and security integrators. Additionally, you will have the chance to network with hundreds of the industry's leading access control, perimeter defense, and cyber security companies.
There are numerous networking opportunities available, including breakfast and drink receptions as well as closed-door roundtable conversations with prominent security groups like BSIA, SSAIB, Security Institute, ASIS, FSA, and NSI.
The tremendous diversity of products, including CCTV, security systems, video surveillance systems, alarm systems, internet security systems, security locks, biometrics, and fire protection systems, is what attracts trade visitors to the exhibition grounds. IFSEC, however, is more than just a market. The expert education seminars and case studies that put all these new technologies in their proper context demonstrate that it is a place of knowledge.
Join hands with Expo Stand Services for IFSEC 2023 London
We are a group of passionate project managers, carpenters, and designers offering the best service in the field. Expo Stand Services is one of the exhibition stand contractor in London, who continue to amass a wealth of completed projects around the world because of our combined knowledge and creative attitude toward making sure each build is suited to you.
Our enthusiasm and ardor approximately what we do is maintained and validated in the difficult standards we frequently pursue and primarily we in no way deliver up.
As usual, the expo is on the right track to set the developments in the surveillance business for the subsequent years. Its excessive significance ensures an excessive variety of visitors that can make locating resorts close to the fairgrounds difficult. Fair Point GmbH can assist your business to locate a low-priced IFSEC International, London very near ExCeL, even if a big organization is attending!
To Sum Up:
If you pick out Expo Stand Services that means you have decided on the high-quality exhibition stand design company in UK. The precise presentation of the layout ideas, professionalism, and price by using Expo Stand Services, made them the suitable choice. We have worked with the main brands and corporations of all sizes. Exhibitions are honestly the most beneficial manner of having in the proper promotional area. So, for the same, the vital assemblies which you could want, we can deliver you with the same. Exhibition area contractors and designers, bespoke joinery with complete challenge control services, pop-up spaces, retail and industrial installations.
Let us know what you want at IFSEC 2023 London via an inquiry or by calling us proper away and we'll get you the replica the as quickly as possible!