Make your exhibition stand to look as creative as professional if you want to make a difference in the exhibition and trade show you are attending. It needs to be eye-catching, it needs to stand out from the other exhibitors, it needs to create maximum exposure for your brand, and it needs to attract attention from the crowd. This simply means that you need to be watchful while choosing exhibition stand builders to ensure that you get the best possible product that meets your expectation in every aspect. Make sure they are capable of producing custom exhibition stands that work, they will help you attract maximum attention, grow your customer base, boost your brand and increase your revenue moving forward.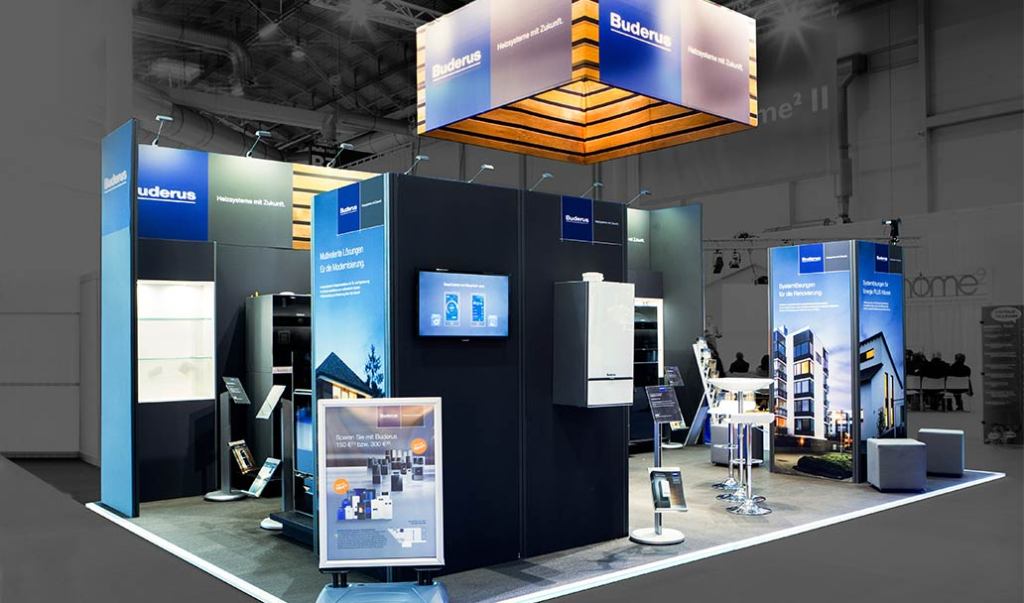 You have decided to partake in an exhibition or trade show to boost the popularity of your brand and products. The only way to ensure a successful venture is to ensure that all the people visiting the exhibition show also visit your exhibition booth. When hiring an exhibition design company, you need to keep in mind a few very important factors to ensure that the exhibition stand you receive is built with high-quality standards means your stands will show stunning clarity in full color.
Should be able to identify core business challenges
The first thing you are going to want to ensure is that any exhibition booth design company you choose to work with for the design of your booth has a clear understanding of your business domain. They should be willing to take the time to collect more information about your business as a whole, your customers, marketing goals and products and services you provide. Such business analysis will help your exhibition stand contractor to create a stand that appeals to your audience, will help you stand out, and will provide your brand maximum visibility and exposure throughout the event.
Should be able to serve in a budget-friendly way  
After making a list of popular exhibition stand designers, now is the time to focus on the budget of your project. Once you identify the budget you have available for your exhibition stand design, share this with all the designers you have selected. The exhibition booth design company should ensure that their design will come out within the budget, ensuring that you don't break the bank. After comparing the prices of all the designers, you can easily decide which one is best for you. If you're working for a multinational company, they probably have given you a maximum you can spend. Think of your exhibition booth designer as an architect, they should be able to give you a precise estimate of how much the stand they have designed will cost when it comes to the build.
Should have a deeper understanding of the industry
It is better for you to hire a professional exhibition stand design company with years of experience that offers value for money exhibition stand design services. Some of these companies will offer a full service including designing, manufacturing, logistics, warehousing, installation, and project management. This means that will work with you starting from the conceptualization stage, to the building and even install it for you. If you like they can also come and break it down and store it until the next event, which will save you a lot of time and money while making sure that the item isn't damaged when not in use.
Should be able to produce satisfying results
Whether you want modular booth design or custom booth design, they are capable of catering to every exhibiting need of yours. Choose the exhibition stand contractors that have a proven track record. The only way to do this is to ask for achievements, previous assignments, and some of the stands they have designed and don't be shy to ask for references. You have a right to contact some of the companies they have served before and ask if they are satisfied with the services offered and whether you should hire them or not.