Are you planning to organize a trade exhibition in your town? Well, do you know about the factors that you should keep in your mind so that you get the best results from that? For those who are unaware, a trade exhibition is an event where different people come together to display their skills in the form of goods that they manufacture. They can also sell their products from the trade organization, and the best part about it is that they will definitely earn profits from it.
But if you are planning to organize one, there are many factors that you will have to keep in your mind starting right from the Trade show booth design till winding up and clearing the space! Below you can go through the factors that are necessary for you to make sure before you start the exhibition.
Set an objective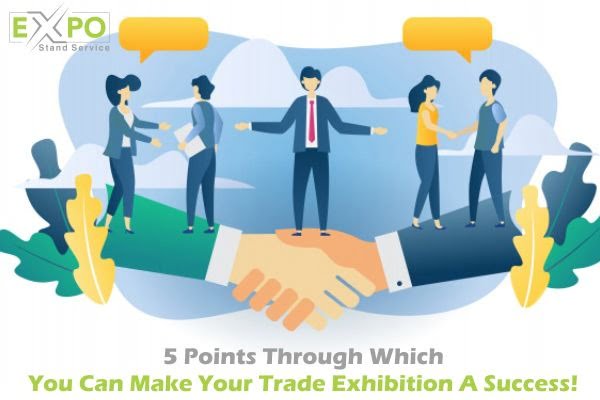 The trade exhibition is not a small thing you have to do; there are many small decisions that can either make or fake your exhibition if you do not pay attention. The very first thing that you should keep in your mind is that what is the objective of doing this event? Like what are your goals to get this event to happen in your state? Many people may go for a trade exhibition so that they can help the needy through the profits. And some may go with the plan to increase their profits or to represent their hold in the market. So you should be clear with your point in your mind.
Planning the exhibition
Once you are done with the objectives selection, it is time that you make a plan for the exhibition. Nothing works perfectly of you do not have a plan! You will have to plan each and everything from the stall design company to the ground or place of the trade.
Make a research
The market study is an important factor in saving yourself from the potential risks of the market. Before you start implementing your plan, it will be good that you go through what is going on in the market, and from that, you make your decisions. By this, you will be able to find answers to many questions in your mind like lists of exhibition stand contractor in Germany and many more; it can also be the case that you will get some sponsors for the exhibition.
Start advertising!
Now it is time that you start advertising the trade that you are organizing. Advertising plays a crucial role in such events because all you want to have is many customers that will come and visit your exhibition and also buy some goods from you. Hence your success is highly dependent upon the advertisement that you make.
Appoint in-charge and start
Well, you are almost done with organizing the best trade exhibition, and it is now time that you make people in-charge! People will give their duties and will do the work assigned to them. These people will also look for Booth builder company in Europe and will make your trade decorations the best so that you get people across the country to pay their visits!