Custom exhibition stands and booths come in a huge spectrum of colors, shapes, sizes, styles, and themes to ensure every business has a unique solution that meets its exhibiting needs and budget. For start-ups and entrepreneurs seeking to hire an exhibition booth builder capable of making a difference with their custom booth design have to find a way to gain insights into the current exhibition trends. With so many different kinds of stands and booths available in the market under different names and styles, it could be a bit confusing for newcomers to pick the right one without any professional guidance. Once you know the basics, however, it becomes so easy to decide exactly what you need and understand what you are looking for.
Roll Up banner stands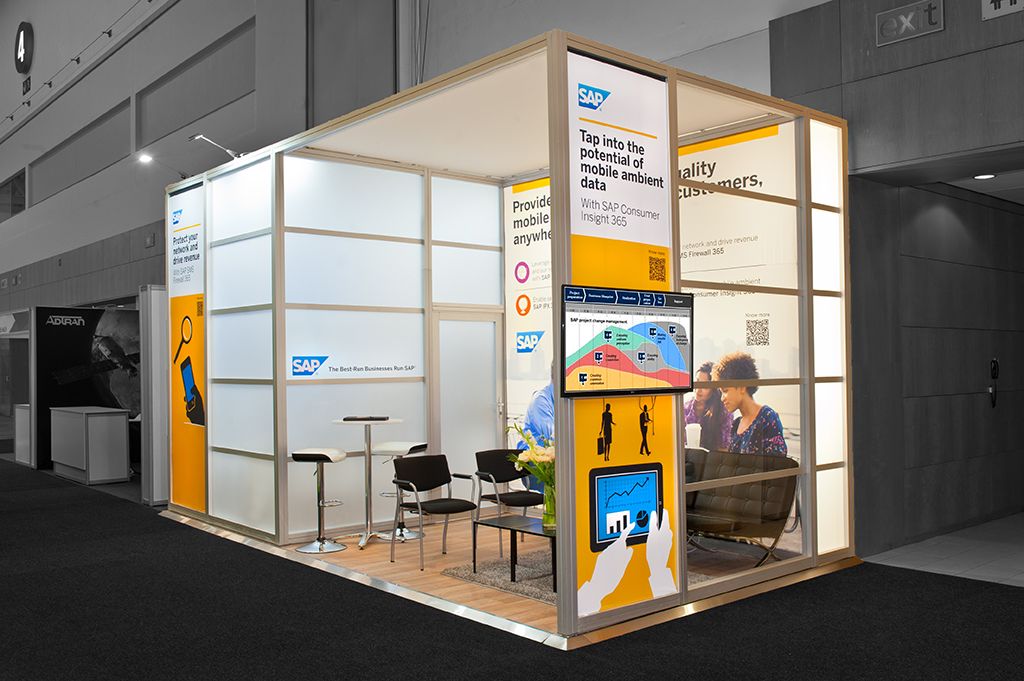 Roll up banner stands are designed to be simple and easy to use. The graphics panel can be easily pulled out of the metal base and held straight with an aluminum pole on the back. Easy to roll back into the base when not in use. This type of banner stand is perfect for situations when you are exhibiting in multiple locations. They are very lightweight, durable, and easy to transport from one location to another without damaging the graphics panel. They are very popular among exhibitors and come in mainly telescopic or stressed-back models. . 
The spring mechanism of the roll up stands is designed to retract and rewind a banner into the base of the stand. They are simple to assemble, disassemble, and are set up in no time. Printed images and graphics panels are well preserved in spite of the fact that it is used, operated and transported frequently. Apart from easy to use, good-quality roll-up exhibition stands are affordable and constructed with durable materials making them an excellent choice for displaying brands and products at exhibits and trade shows. Many exhibition stand contractors offer customized roll up banner stands in different shapes, styles and colors to ensure that exhibitors get exactly what they are paying for
Trade show modular booth design stands
Collapsible modular booths and stands are one of the most popular styles used in trade shows and exhibitions. They are quick to set up, easy to dismantle, very lightweight and sturdy, and can have added features such as lighting and moving images to maximize their display. You can also opt for single-sided graphics or double-sided graphics for two-way advertising depending on your exhibition space and targeted audiences.
Pop up trade show custom booth design
Pop up custom booths are ideal as a focal point in large trade show exhibits, or an all-in-one solution for smaller areas. They are extremely easy to set up and transport because they pop up and are usually in a solid piece. They aren't adjustable but have a variety of features including lights, music, shelving, and storage areas. Pop-up booths crafted by an exhibition booth design company are intended to last for years to come and easiest to travel with if you plan to use it for numerous shows.
Table top exhibition stands
This is particularly a great solution for small events or if you want to add additional visual impact. They are made of small foldable panels that sit ideally on a regular table. Installed at a height, they are easy to be seen afar. They are small in size, lightweight, and very portable making them easy to set up, store and transport as per your own likings. Many exhibition stand companies offer special discounts on bulk orders of custom exhibition stands and booths and provide a greater degree of assistance on every stage to create a memorable exhibiting experience.