Most of us understand that creating a customized exhibition stand design is an intrinsic ability that requires a mix of painstaking and advanced ideas to manage the designs that depict your business motive for existence. At ESS, we understand it ought to showcase the business goals, the brand, and its products in a realistic fashion so that potential buyers can find the utmost experience from it. The exhibition stand customization is an art, it is used for the transformation of bear space into an elegant exhibition stand design and there is an increase in the demands of the exhibition booth design builder company since it caters services from placing customers idea with their innovative and attractive construction of this stand designs. ESS is your team of specialist experts who are willing to construct exhibition booth design and offers exceptional designs and structures which are curated with keeping in mind the requirements and expectations of every client. Therefore, if you are looking for somebody as your Trade show booth constructor, Expo Stand Services is always available to fulfill all your needs and demands during the entire exhibition designing and building process!
Why you need an exhibition stand builder?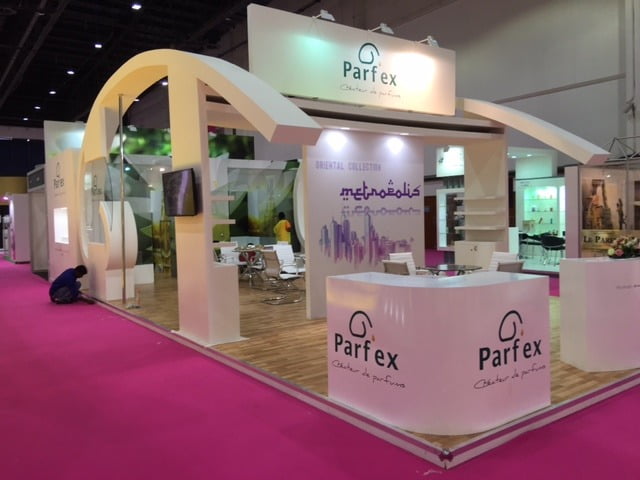 Whether you're contemplating boosting your brand, services, or showcasing your services or products, you are able to do it all with Expo Stand Services. We design all types of customized exhibition booths that exhibitors are searching for to create brand recall and achieve the business goal during their participation in the trade show. With our unique layouts for the display stand, we will create all the possible moves to accolade and outreach you as a new. We make certain that your design brief and stand design together with the brand name becomes a center of designing and we ensure that you get the bespoke custom exhibition booth design as per your requirements and likings.
What can you really expect from us?
The exhibition stand builder provides the custom trade show booth design and constructor service which have been recognized by esteemed customers for a long time. We ESS would be the ideal exhibition stand contractors and we offer state of artwork custom exhibition stands. ESS offers the following solutions:
We discuss a 3D stand layout design together with the client for approval
Expo Stand Services produces custom exhibition stand in the workshop.
Constructing the exhibition display stand on-site.
Providing 24×7 on-site exhibition stand management services for your exhibition stand design for the trade show booths.
ESS supplies Audio/visuals services, graphic designing, printing, Food Catering, and Hostess services.
Handling, transportation, and storage of the exhibition stand design.
In a conclusive viewpoint:
We hope that by now you have clarity that why you need specialists like Expo Stand Services to converting trade show booth ideas into attractive custom made exhibition stands layout. So if you are looking for someone as your Trade show partner, ESS is there to meet all your needs and demands!