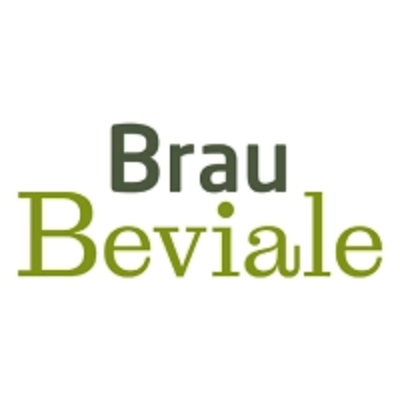 Raise a glass to Success at BrauBeviale 2023 Nuremberg
BrauBeviale is a prominent exhibition for capital goods for the beverage industry. It represents the entire production process chain of the beverage industry, from production equipment to marketing. BrauBeviale 2023 Nuremberg will run from 28 – 30 November 2023. This annual exhibition brings together professionals from 135 countries, including brewers, beverage manufacturers, distillers, and suppliers. With thousands of exhibitors and visitors worldwide, BrauBeviale Nuremberg is the perfect platform for industry professionals to connect, learn about current trends, and showcase their offerings.
What does the BrauBeviale 2023 Nuremberg Exhibition bring to the table?
Every November, Nuremberg becomes the epicenter of the beverage industry for three days. At BrauBeviale 2023, attendees will discover new equipment, sample novel offerings, and learn about the newest industry trends. From brewing equipment to bottling and labeling machines, the BrauBeviale Nuremberg 2023 has something for everyone. Participants can also attend presentations on topics covering filtration, fermentation technology, and quality control BrauBeviale.
Network with Industry Professionals
BrauBeviale 2023 Nuremberg is the opportunity to network with industry professionals and peers. With worldwide brands and experts under one roof, it is the best setting to make new connections with potential partners and suppliers. Special events like beer sampling and European beer star at BrauBeviale will provide a fun and relaxed environment for networking and socializing.
Learn about the Sustainability and Eco-friendly Business Practices
One of the unique features of the BrauBeviale 2023 Nuremberg Exhibition is its focus on sustainability. With growing concerns about the impact of beverage production on the environment, BrauBeviale 2023 Nuremberg is now prioritizing environmentally friendly products. One can learn about new technologies & practices that reduce water & energy usage and minimize waste.
Get a stunning exhibition stand with Expo Stand Services!
BrauBeviale Nuremberg 2023 is set to provide numerous opportunities for your business to thrive. If you intend to exhibit and are looking for an exhibition stand builder in Nuremberg for BrauBeviale, work with Expo Stand Services. With unparalleled expertise and years of experience in the exhibition industry, we offer striking exhibition stands that lead you to the top.
How can we help you succeed at BrauBeviale 2023 Nuremberg?
We deliver high-quality exhibition stands that help you attract visitors and generate prospective leads.
Our talented designers & builder work closely with you to understand your requirements and provide you with an exhibition stand that reflects your business while staying goal-oriented.
We offer comprehensive exhibiting services in one place, including designing, building, installing, dismantling, and storing your exhibition stand.
Our experienced project managers handle everything from the beginning to the post-exhibit support ensuring you a stress-free exhibiting experience at BrauBeviale Nuremberg 2023. 
Apart from all these, we have a dedicated team of customer professionals to solve any queries you will have at the BrauBeviale 2023 Nuremberg Exhibition.
To sum up
With so much to explore and learn, it's no wonder that BrauBeviale 2023 Nuremberg is a must-attend exhibit for beverage industry professionals. And, to exhibit at this premier exhibition, reserve your exhibition stand with Expo Stand Services. We have years of expertise and know what it takes to build aesthetically appealing displays that increase your revenue. We offer you turnkey exhibiting services for a hassle-free and seamless showcasing experience. Contact and collaborate with us to succeed at BrauBeviale 2023 Nuremberg Exhibition.