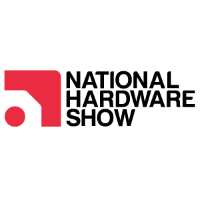 Get the best booth design for National Hardware Show at Expo Stand Services
The National Hardware Show 2023 is a household goods trade show. Among the products presented at the National Hardware Show are, power tools and hands, electricity and plumbing, home, lawn, and garden painting and decoration. The National Hardware Show features special events, educational seminars, and a vast agenda for each edition of the activity.
For complete 2 days the trade show focuses on innovations to connect with the industry and increase global exposure.
These days offer a fresh outlook for the future and have the foresight for important conversations in the areas of home renovation services and building hardware. 
Beyond networking and educational events, new products and insights from around the world will be shared and exhibits & concepts will be provided to drive positive trends and concepts in the industry.
The focus points of National Hardware Show Las Vegas
The National Hardware trade show has been working for decades to provide all participants with the best innovations, products, services, and training in the industry. This includes providing exhibition space for more than 25,000 industry professionals across 16 product categories.
The NHS provides buyers, industry professionals, and media companies with the opportunity to see first-hand the latest & greatest products and trends in the industry.
This allows companies to introduce their products to their most desired audience, including retailers, distributors, and wholesalers.
In addition to the showcase space, events during the show will attract and learn from like-minded participants to the network.
If you plan to attend the National Hardware Show 2023, you have a great opportunity to generate leads and gain business exposure. In two days at the trade show, if you play the card correctly, you can earn months of work sales and potential customers.
The trade show booth builder in Las Vegas
Expo Stand Services has been providing customizable top exhibits for trade shows in Las Vegas for years. Close to one of the busiest venues in the world, we were able to offer hundreds of brands in all types of markets an innovative, highly customizable and easy-to-assemble trade show exhibit. We can help you plan and set up your next exhibit in Las Vegas. 
We can evaluate your needs and see if renting or buying is the right solution for you. See our exhibition portfolio for ideas and inspiration.
For years, Las Vegas has hosted at least 60 of the world's top 250 trade shows, making it the number one trade show destination. In addition to the Las Vegas Convention Center, one of the most modern facilities in the exhibition industry, there are more than 700 events and an estimated 22,000 conventions with 5 million convention representatives at all.
Considered one of the most sophisticated facilities in the exhibition industry, the Las Vegas Convention Center has a state-of-the-art infrastructure. With over 2 million square feet of exhibition space, it is recognized as the best exhibition venue in the United States.
High-quality design exhibits that help your brand stand out from the glitz and charm of the best exhibits Las Vegas must offer when your company reserves an exhibition space for a trade fair in such a prestigious location. It is important to have.
Whether you choose a lightweight portable stand, an island stand, or a larger setup with a two-tiered stand, the bespoke exhibition stand will impress your stand visitors and send them home as a new brand ambassador. It is designed. Personalize your next Las Vegas trade show with Expo Stand Services.
Conclusion:
In the last, getting a creative trade show booth design company in Las Vegas can be difficult but not impossible as Expo Stand Services is right here for you. All you need to hire us as your trade show booth builder for National Hardware Show 2023 and everything will be done under one roof.