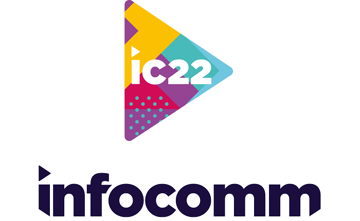 Have an unforgettable exhibit at INFOCOMM Las Vegas USA Trade show
INFOCOMM Las Vegas USA trade show is among the biggest event for the proAV industry. This show focusing on thousands of products displayed for audio, video, digital signage, control, security, VR, unified communications & collaboration, home automation, and live events.
INFOCOMM 2022 Las Vegas will also support the exhibitors by offering resources, relevant webinars, white papers, certification, training, AV performance standards, market intelligence, and much more. Hundreds of exhibitors participate in this trade show for product demonstration, attend training and meet leading manufacturers. The industry experts, solutions providers, and manufacturers at INFOCOMM Las Vegas USA trade show who are the most knowledgeable.
Learning and Education at INFOCOMM 2022 in Las Vegas
It is an international platform for all the educational opportunities you need. Educational seminars and workshop packages are a great way to learn more from industry professionals at the INFOCOMM show. All of these sessions cover a wide range of topics, from audio to video, everything in between. Seminar and workshop packages include:
Education institutions, online or on-campus learning environments.
New trend day
Training for all manufacturers
Over 60 sessions
In addition, the exhibition hall is equipped with the latest products and solutions to meet the educational demands of businesses.
What to find at the INFOCOMM trade show?
Digital and streaming media distribution system
Content recording and storage system
Simulation and training system
Presentations, annotations, training aids
Installation service/meeting and collaboration support
Hardware/software for video conferencing system
Therefore, if you are looking for an experienced and prestigious Las Vegas booth rental company to help you set up your ideal INFOCOMM, contact us now and close your deal at the best-guaranteed market price.
Your partner in exhibiting at INFOCOMM Las Vegas 2022
Planning to exhibit in the above-mentioned trade shows and looking for a trade show booth builder for INFOCOMM? If so then connect with us…the best trade show booth rental company in Las Vegas today! Our team of experts will assist you in serving all your booth rental-related requirements at the earliest. Continue reading to know more about our uniqueness and capabilities that make us stand apart from other booth rental companies in Las Vegas. 
Expo Stand Services is located near to all the chief event locations in Las Vegas hence, lower shipping costs and valuable customer service and approachability.
We can provide you with trade show booth rentals of any size starting from 10×10, 20×20, or 20×20. 20×30, 30×30, and the highest it goes while fulfilling all your exhibiting requirements.
Connect with us to prepare your trade show booth in Las Vegas, and get assistance with first-hand exhibiting solutions while clearing out the way for last-minute hassle. Nonetheless, we provide onsite management for your trade show exhibits to give you a quick setup along with peace of mind.
Our Las Vegas trade show booth rental design team has the capabilities to create modular custom booths for trade shows that can be modified to meet your brand strategies and other exhibiting needs. Contact us now to showcase your unbeatable booth rental design and price for your presence in Las Vegas. Last but not least, you can also design your own customized exhibition with a very talented 3D booth designer.
Why Las Vegas trade show is important for you?
Cities like Las Vegas will put an end to the search for business solutions and expand the company's success. How? LV is the convention center of the US and hosts the majority of trade shows annually. With 11 million square feet of trade show space, Las Vega offers limitless opportunities. Therefore, if your marketing team is searching for a reliable, trustworthy, and experienced trade show booth rental company in Las Vegas to represent your brand in the upcoming event then Expo Stand Services is the perfect find for your search. 
In the last, we have executed numerous trade show booths in many locations in the USA. Amongst which Las Vegas is the prime location where we have executed the various trade show rental exhibits for our domestic and international clients. Speaking of which, our years of knowledge and experience in designing, manufacturing, and delivering quality trade show booth and exhibit rentals have always assisted us in bringing the best on the show floor. Other than that, wide businesses diversity of our clients is always answered with creativity. Since exhibiting trade shows in Las Vegas is proven extremely beneficial for more than a reason, here we present you the list of shows you must participate in.