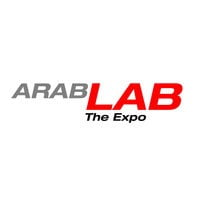 Exhibiting at Covering with Expo Stand Services can be your best decision
Mark, you're the dates from Apr 04, 2022 – Apr 08, 2022, for a Coverings trade show. Coverings 2022 will bring together technical and professionals from the building, construction, and ceramic industries from across the globe, allowing them to gain a thorough grasp of the newest trends and practices that will aid in the evolution of this business.
The Coverings Las Vegas 2022 trade show will primarily focus on the innovations and changes that are occurring in the building, construction, and ceramic industries, as well as how they will aid in their growth. Exhibitors will have the opportunity to discuss the latest marketing techniques with technical and professional experts in the building, construction, and ceramic industries at Coverings Las Vegas.
Why you should participate in Covering Las Vegas 2022?
Coverings are a massive international platform that highlights the most dynamic and creative advances in the stone and ceramic tile industries. Most significantly, being a global trade show, the show attracts over 1100 exhibitors from all over the world and provides them with a premier platform to promote their wares.
As a result, if you have a new product (or products) to introduce, this is an excellent trade show to showcase your product ideas, designs, and textures. In reality, Coverings Las Vegas delivers a plethora of business opportunities, as well as the opportunity to expand your professional network and improve your market knowledge.
Get the best trade show booth designs in Las Vegas at Expo Stand Services
Are you planning to exhibit in Las Vegas next time? If so, your trade show partner needs to be the best to stand out from the crowd of exhibitors. And Expo Stand Services is here to build a great custom-designed booth for you. We provide comprehensive services from planning, construction, manufacturing to shipping, installation, dismantling, and storage of trade show booths. Contact us now for customized packages for your next Las Vegas show.
Things that make us different from other Trade show booth design company in Las Vegas
Known as one of the top destinations for trade shows and business trade shows, Las Vegas has three of Nevada's 10 largest convention venues. It also has more business meetings than any other city in the world. All of this makes Las Vegas a major destination for major brands and businesses to showcase and promote their businesses.
If you're also planning to exhibit in Las Vegas, you need to stay one step ahead of all other exhibitors due to the fierce competition. Finding the best trade show booth company in Las Vegas out of hundreds of other exhibitors can be a little difficult.
The unique trade show booth attracts the entire audience to your showcase. Expo Stand Services has years of experience in the trade show booth industry.
Is recognized as one of the Las Vegas trade show booth design companies, shipping, assembling, disassembling, and storing as needed.
It also guarantees proper floor management during the event and provides a hassle-free trade show experience. Contact us now for customized packages for your next Las Vegas show.
Coverings trade show with Expo Stand Services
Exhibiting at Coverings 2022 provides a unique opportunity to learn about the latest industry trends and products from across the world. Most importantly, it is an international platform where you can network with industry leaders, take advantage of business possibilities to expand your firm, surprise your consumers, and learn more about the industry through a variety of educational events.
Furthermore, exhibitors that attend Coverings 2022, the major trade show for the tile and stone sector, will have the opportunity to make connections that will help them advance their company's position in the market. So, get ready to attend Coverings and learn about the essential solutions you'll need to succeed.
How Can Expo Stand Services help you with Coverings 2022 in Las Vegas?
Expo Stand Services is a full-service trade show booth rental company with its warehouse in Las Vegas. Apart from our warehouse purchase, you will be pleased to learn that we have years of experience in renting booths for various exhibitors from different industries.
From beginning to end, each department at Expo Stand Services is concerned with our client's needs and the best method to meet them.
Everything is meticulously monitored and implemented, from briefing to booth design to manufacturing, to provide the greatest service to our clients.
Conclusion:
In the end, for exhibits at Coverings 2022, it's important to ask a reputable and reliable booth rental company to assist you in designing and setting up your exhibit. Therefore, if you are looking for an experienced Las Vegas booth rental company, please contact us now and close your deal at an affordable market price.