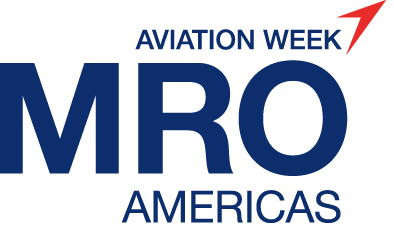 Get the best trade show booth for a memorable exhibit at MRO AMERICAS 2022
MRO Americas 2022 is a highly valuable international trade show that takes place in various cities of the United States – center stage for the maintenance, repair, and overhaul in the aerospace industry. In literal terms, MRO AMERICAS AVIATION WEEK stands for Maintenance, Repair, and Overhaul as technical check for aircraft. The show will provide a platform for global aircraft maintenance specialists, managers, suppliers, and safety experts to come together to discuss ways to improve the industry and be environmentally friendly.
MRO Americas provides all stakeholders in the MRO sector with the best opportunity to exchange ideas and best practices, share experiences, discuss issues and challenges, and gain knowledge. Covering areas such as key industry issues, this conference provides an unparalleled forum for gathering important information and generating real business leads.
Get premium content from top airlines and industry leaders. MRO Americas 2022 is a paid conference with a variety of registration options, from a single session to a full conference pass.
At each meeting, the airline's operational and technical leadership will openly report on the status of its fleet and future projects. They will provide an in-depth overview of what`s new in techno, their challenges and issues, and expectations from the aftermarket. Follow up discussion will take place after each presentation.
Details of MRO Americas 2022
The event is the best information sharing and exchange, with a critical focus on industry issues and featuring extensive sessions on prospects, analytics, industry prospects, forecasts, and new products and technologies.
The Aviation week MRAO AMERICAS 2022 will be accompanied by some innovative live demonstrations of future advances in the industry. Finally, the event will also provide visitors with the latest technologies, solutions, and services for energy and cost-efficiency.
More seminars will be held directly and various face-to-face meetings will be held at Aviation week MRAO AMERICAS 2022. So, get ready to exhibit in this top-level conference & trade show and foster your business networking & relationship. 
 So, if you are looking for an experienced and leading trade show booth builder for MRO AMERICAS, then contact us now and close the deal at the guaranteed best market price!
Why You Should Choose Expo Stand Services as your booth design and built partner?
When it comes to exhibiting in MRO Americas 2022, approaching a well-known and reliable booth rental display for MRO Americas becomes important to get assistance with the designing and setup of the exhibit. Therefore, if you are looking for experienced exhibit booth rentals then contact us now.
Our designing and operations team is highly skilled and acquire years of experience that helps them deliver work with utmost dedication to outshine your trade show booth. Being an esteemed booth builder in the USA, we at Expo Stand Services are committed to delivering high-quality booths that can attract huge masses. 
We understand your business goals and industry types, do our best, conduct in-depth research to assess industry trends, and strive to deliver exclusive and creative results accordingly. ..
Our belief in fulfilling our promises has always driven us to carry out valuable trade show designs to maximize your brand and event.
Conclusion:
Lastly, the rental of a bespoke trade show booth is a great option for exhibitors who want to keep up with the latest trade show trends of the season without breaking the bank. Rent a custom display stand is much cheaper than a brand new display, but it offers the same functionality as a completely custom display stand.
 Want to know more? Simply contact us and we'll make an appointment to guide you through the entire stand rental process. This ensures a successful experience at Aviation Week MRO Americas Conference & Trade show.