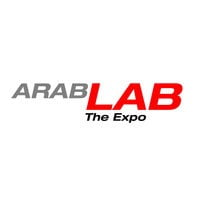 The valuable showcase at Arablab Dubai will lead to enormous success
Arablab Dubai will be held from 19 to 21 September 2023 at the Dubai International Convention and Exhibition Center (DICEC) in Dubai, presenting UAE and international company news related to consumer products, laboratory technologies, biotechnology, optics & services. The Arablab Dubai 2023 will present the latest technologies in the industry. ARABLAB LIVE will be the only analytics show that reaches buyers in developing markets such as the Middle East & Africa, and the Indian Subcontinent, as well as China and Asia. 
Things that ARABLAB 2023 Dubai will bring to your plate
The ARABLAB 2023 Dubai will bring results, offer innovative solutions and support business development. It is an encouraging exhibition where science and innovation collide, paving the way for a technological marvel. 
You will meet executives and metrologists from several emerging industries, including agriculture, nanotechnology, robotics, and automation, at the show. The ARABLAB LIVE is a global buying source for future decisions affecting technology developers and ends users and a truly unique research source. 
ARABLAB Dubai will offer a comprehensive exhibition allowing attendees to engage in various activities, experience world-class business networks, and gain valuable insights into the latest trends and developments. It presents products from the medical and pharmaceutical industries, scientific instruments, research and development, Ayurveda and herbs, natural and organic.
What makes Arablab Dubai 2023 a profitable place to showcase?
The show includes guided tours, live demonstrations, hands-on workshops, and side events. The world of science comes to life in this exhibition, with many countries and international actors showing great interest in the event. The ARABLAB 2023 Dubai Seminar Program includes a series of "Brand" seminars on topics from the following areas: FOODLAB, PETROLAB, CHEMLAB, BIOLAB, ENVIROLAB, and DESIGNLAB.
What will the ARABLAB 2023 Dubai with Expo Stand Services showcase be like?
Highest quality and perfect design – this is how our exhibition stands to present itself. Expo Stand Services is one of Dubai's leading exhibition stand builders, offering the best custom displays in Dubai. Our exhibition stands for design services to over 5,500 clients worldwide; we have also partnered with some of the largest companies in Dubai. When participating in exhibitions, the design of the stands plays a fundamental role.
Besides our facilities in different famous regions of the world like Europe and the USA, we also have facilities in Dubai. You must have an effective, efficient design that reflects your brand identity to make a lasting impression and connect with your potential audience. We also offer bespoke construction of exhibition stands in Dubai, including unique two-story stands and an elite national pavilion. The company offers services based on the experience of over 150 in-house professionals and always represents its service to its clients with the same brilliance.
Why should you contact us for one of Dubai's leading stand designers, builders, and contractors?
The exhibition stand contractor in Dubai can help you with this. Each ESS employee is experienced and well-qualified in their department, which allows us to implement the show's assumptions. A dedicated team of engineers, manufacturers, strategists and other experts in various fields makes us believe that uniqueness sets us apart from the competitive market. If you are looking for professional and experienced stand builders in Dubai, Expo Stand Services can be one of your best choices.
We support our customers with custom prototyping and project management from construction to decommissioning. Our unique and excellent stand designs have earned a good reputation in Dubai. And as we are the leading bespoke exhibition stand manufacturer in Dubai, the ESS team develops creative and innovative exhibition stand designs that suit your type of industry/brand/company.
How we are different from other exhibition stand builders in Dubai?
Our large customer base with successful exhibitions testifies to the quality of our services. We believe in quality artistry and attention to detail. Each dedicated service critically analyzes and acts following stand requirements and acquires all the means to give the best.
Dubai is the number one choice for global companies to exhibit in the Middle East, and Dubai stand builders like us can help you with the conception and layout of your stand. We are open to partnering with any brand and any company, regardless of company size and industry.
Thanks to the ability to manufacture all components in-house, we control the entire production chain. With years of experience as a trusted and creative exhibition company among contractors, builders, and exhibition stand designers, we offer a full range of services from design to construction.
Our teams are experts at reviewing every element of the project. In addition, we meet all requirements and respect your budget. This key function has earned the trust of our customers over the years
Each project is assigned its manager, who works seamlessly with you and guides you through the process. We believe in a peaceful experience. Our production and graphics department ensures the entire showcasing process runs smoothly. Want to learn more about how we can help you create the perfect exhibition stand? Contact us today! We appoint a single dedicated point of contact, highly competent in management and transparent communication. As the leading exhibition stand builder in Dubai, we will ensure that your exhibition stands at Arablab Dubai will build flawlessly.