Mark your presence at AEEDC Dubai 2023 with Expo stand services
It is of paramount importance for people serving the dental community to attend AEEDC Dubai 2023, but to make an impression, they must bring an exhibition stand along to better communicate the message to the attendees. AEEDC 2023 continues its tradition of bringing together the suppliers and buyers of the oral and dental industries to conduct serious business and learn about the latest trends in keeping your mouth clean and healthy. We at expo stand services provide powerful means of advertising brands and products at trade shows and exhibitions and AEEDC Dubai 2023 is no exception.
What is AEEDC Dubai in 2023?
2023 AEEDC Dubai is an international exhibition show held in Dubai and is now stepping into the 26th year, after becoming the largest International Annual Scientific Conference & Exhibition in the world.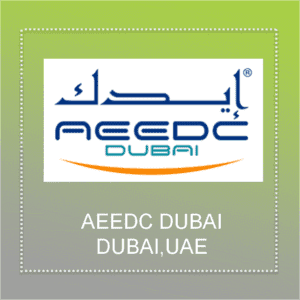 With over tens of thousands of visitors, buyers, sponsors, delegates, 4800 exhibitors representing more than 4000 brands, 12 exhibition halls, 15 national pavilions, AEEDC 2023 is a must-exhibit show for all the dental industry service providers and manufacturers. Last year business deals revenue at AEEDC closed at over US$3.5 billion. These numbers indicate that AEEDC Dubai 2023 is once again going to be a multi-billion dollar event because why shouldn't it be.
Taking part in this show will ensure global recognition, encourage buyers to show interest and excitement in your brand, create new opportunities to expand your business area, generate profits and revenue and ensure desirable return on investment. The show will serve as a gateway for expanding your market in the Gulf region. Because that's how the idea of AEEDC Dubai came into existence – to provide an equal opportunity for all dental service providers and manufacturers to reach out to a wider range of audiences.
Why you should give us a chance?
Stand out from your competitors and make a greater impact at AEEDC Dubai in 2023 with Expo stand services. We are a global exhibition stand design and manufacturing company with a reputed presence in the Arabian Peninsula like UAE, Saudi Arabia, Bahrain, Qatar, Kuwait and other countries. We have a strong customer base in the Middle East but we have spread arms to other European, Asian, Australian and American Continents. Like any other exhibition stand design company, we provide turnkey services ranging from design, fabrication, conceptualization, assembly, logistics, and storage. But when it comes to quick delivery, turnaround time, customer satisfaction, free shipping and pricing, nothing can beat us in the industry. From quality material to custom prints, our exhibition stands are second to none in terms of durability, versatility and longer resistance against earthly elements. High-resolution printing using UV-resistant ink means your exhibition stand will deliver stunning clarity in full color.
AEEDC Dubai 2023 is an exhibition show of the international level. Hence, you too, need exhibition stands and booths of the same standard to keep pace with your competitors. That too, in a speedy manner because there is no use of exhibition stand after you miss the dates. Our services are the most trusted, fastest and smoothest when it comes to fabricating, building and delivering display stands at a short notice. Make haste and place orders now for exhibition stands at expo stand services to steal the show at AEEDC Dubai 2023.