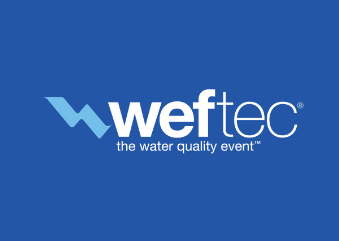 WEFTEC 2022 is a trade show that can make you rule the industry
The Water Environment Federation (WEFTEC) is a fantastic place for water quality professionals to network and do business. The annual event attracts over 22,000 attendees, with 90% of them being buyers and decision-makers. You'll be the front and center with our bespoke trade show booth, with participation from over 62 nations across the world.
Water Environment Federation – WEFTEC 2022 will take place in New Orleans, LA. It is the world's largest exposition of water and wastewater. This gives your business a lot of exposure and encourages people to come over to your booth.
Participate with our custom trade show booth at WEFTEC 2022
Custom trade show booths may make your exhibit stand out. Your brand will stand out from the crowd thanks to our extensive experience in customizing booths to communicate your unique story. This will help you attract more people to your WEFTEC – Water Environment Federation booth.
Exhibitors who are coming to New Orleans expressly for WEFTEC – Water Environment Federation 2022 may find that renting a trade show booth is a viable alternative. We have a large selection of rental trade show booths that can be personalized in the same way that a purchased booth can be.
Take a look at our large selection of trade fair booths for rent. WEFTEC trade show in USA will help you surpass your opponents.
What makes us the best trade show booth builder for WEFTEC?
Few points that make us the perfect trade show booth design company in USA for WEFTEC 2022 trade show in Columbus:
We understand the hopes of clients tied to the trade show booth, and we put our best foot forward to turn their booth stand design ideas into a viable sales-driven stand to accomplish their unique company objectives.
As the leading trade show booth rental company in the United States, we place a premium on maximizing the use of exhibition booth rental space.
We ensure that our valued clients receive the desired trade show booth designs, allowing them to address a large number of visitors at once.
Expo Stand Services believe in collaborating closely with our clients to make the design approval process as simple as possible.
Expo Stand Services is a leading trade show booth builder for WEFTEC
Expo Stand Services is a well-known trade show booth design company in USA that can take your brand/business to the next level with the support of a highly qualified, competent, and creative team.
Every single project completed under the industry's technical criteria has always backed up our years of market knowledge with experience and skill.
With the help of our in-house booth & graphic designing and production team, we first analyze the client's needs, then design the trade show booth following the client's brand and industry type while keeping all additional requirements in mind (if requested), and finally deliver a visually stunning trade show booth rental in the United States.
Expo Stand services offer top-notch work from expert artisans and crafters when working with professional trade show booth builders.
With us, you'll get a hassle-free experience from beginning to end.
Lastly, Expo Stand Services has years of experience putting together successful trade exhibits. We work with qualified support specialists in addition to our skilled in-house team. This extensive global network of exhibition specialists allows us to build the best possible customized stands for your particular exhibition objectives. Our stands are carefully constructed with a variety of high-quality materials, paying close attention to every detail. Wherever you exhibit, you know that your display is designed, manufactured, and installed by the best.
 In addition to booth design and manufacturing, your design firm can take care of all logistical issues, such as transporting your booth to the venue and ensuring that all components are properly installed, ensuring that the finished product on the trade show floor lives up to—or exceeds—all of the initial design's promises.