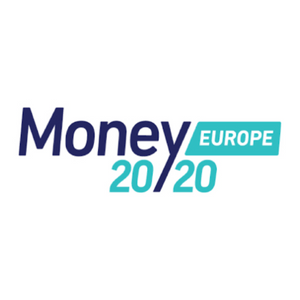 Grab the business opportunities and the leader's attention at Money 20/20 Europe
The Money 20/20 Europe is scheduled in Amsterdam from the 6th to the 8th of June, 2023. The platform, founded in 2012 by Fintech leaders Google, Citi and TSYS to provide industry professionals with unmatched business knowledge and experience, is now known as Money 20/20 Europe. The place where global fintech communities do business is making a comeback.
Importance of Money20/20 Europe in Amsterdam
No place brings together powerful fintech executives and pro players like Money20/20. Get ready to network with the boldest and brightest voices in fintech to take on today's challenges and shape the rest of the financial ecosystem in Europe and across the globe. You may be surprised that over 4,000 visitors from 1,900 companies have returned to work thanks to this one-on-one/live show. 
It is touted as the biggest chat stop for banking, payments, fintech, and financial services. From world leaders to new challengers, from tech giants to the fastest-growing startups, we change through the collision of people, ideas and strategy.
Showcasing for Money 20/20 Europe 2023, you must know why?
Here you will have access to the necessary knowledge, trends, expert opinions & new ideas and socialize to prepare for what is to come in the monetary ecosystem.
In the previous edition of Money20/20 Europe, more than 4,000 guests attended the exhibition. Money 20/20 Europe 2023 is a well-known fintech show that brings together leaders, innovators, well-known speakers and game-changers from around the world on one stage to witness the future of money.
Money 20/20, the largest fintech conference, has started in Amsterdam. So get ready for Money 20/20 and join this amazing 3-day show where you can network with the best experts in the industry and do business internationally. 
More about the Money 20/20 Europe 2023
The exhibition, founded in 2012 by payments and fintech veterans from Google, TSYS and Citi, welcomes industry leaders worldwide who network and share the latest innovations and breakthroughs in the fintech industry. However, discover breakthroughs that can help fintech companies of all sizes achieve their goals!
Several key players will use the exhibition as a springboard for their latest initiatives, with leading companies in banking, cryptocurrencies and digital payments taking centre stage to discuss key industry trends. Experts describe Money 20/20 Europe 2023 as the trading platform on which the industry moves towards the future. It is the premier exhibition on the industry calendar, bringing together senior executives, high-profile speakers, innovators and game-changers from around the world to drive change in the future of money. The exhibition supports new growth strategies and commercial partnerships to help exhibitors tackle new challenges.
What makes a successful stand at Money20/20?
Get ready to exhibit at Money 20/20 Europe 2023 and discover the best ways to grow your business with the guidance of industry leaders and experts of Expo Stand Services. It is necessary to finish the stand the day before and deliver it efficiently to the customer. We support all the exhibition needs and deal with them to help their best design and build a showcase exactly as they need it to attend Money 20/20 Europe. 
How do we work as an exhibition stand builder?
We pass the final media test and empower your team to be up and running on the morning of opening day. Our professional designers and account managers will help you throughout the process: from stand design to construction, organization, management, installation, transport and dismantling. All demo modules and meeting areas should be operational by the morning and afternoon. As an exhibition stand builder, we aim to consider the fundamentals that lead to a successful exhibition experience at Money 20/20 Europe. 
We know a lot about the rides at this exhibition. It's a big investment; most things are done during business hours. So if you are looking for an exhibition stand contractor in Amsterdam to help you build your perfect exhibition stand for Money 20/20 Europe, contact us now and close the deal. Offer at the guaranteed best market price!
Why us for Money 20/20 Europe?
We are already planning and preparing Money 20/20. You have a dedicated project manager on site from our team to arrange everything on your behalf – from graphics, video editing, fixtures, power and WiFi provision – down to the smallest details of your hospitality. Finally, we maintain all industry standards, protocols and high performance of your exhibition stand to enable you to connect with your target market at Money 20/20 Europe in Amsterdam.
To Summarize, Money 2020 Europe attracts the most decision makers of any fintech show in the region, and we would love to design and deliver the most successful stand to you. Contact us to get benefits from our best services!