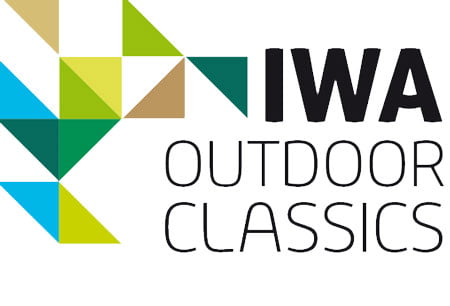 Get engaging showcase from ESS that'll grab your target market interest at IWA
High-quality firearms and outdoor gear are displayed at the prestigious international exhibition IWA. The exhibition will be held at the Messe Nuremberg from March 2nd to March 5th, 2023. Visitors will experience lightweight materials, excellent comfort, and upgraded features here. The centre of attention is also the self-defence gear for civilians and government employees. IWA OutdoorClassics in 2023 Nuremberg is regarded as a significant worldwide exhibition and congress for the Hunting, shooting, and outdoor activity equipment industries, as well as for civilian and official security applications.
Key points that make IWA OutdoorClassics 2023 crucial:
Here, the most renowned producers and traders congregate in Hunting, shooting, outdoor recreation, and security exhibitions. 
Forecasts indicate there will be around 1600 exhibiting firms and about 45 000 important visitors, including buyers, retailers, and decision-makers. – will attend the

IWA OutdoorClassics 2023

.
IWA OutdoorClassics has a long history of organizing gun trade events. Its product line has expanded to include things with global significance to the hunting industry, such as traditional craftsmanship, outdoor gear, practical clothing, and hunting and shooting sports. 
At IWA, exhibitors representing the civilian and official security sectors will present their most recent developments. 
The exhibition is becoming a global industrial event due to the numerous national and international exhibitors displaying their goods there.
Visitors can make the most of their time by looking through the four main categories that segment the product offering:

Security equipment for official and civil reasons, 
Outdoor-equipment
Firearms & accessories, and 
Hunting equipment.
Why should you participate in IWA OutdoorClassics in 2023 Nuremberg?
The exhibition provides various outdoor goods, firearms, and gear for target shooting and Hunting. During the 4 days of the IWA OutdoorClassics, guests will find the finest deals, build fruitful B2B relationships, increase their clientele, and find tailored answers to their problems.
The event is widely regarded as the most significant exhibition for hunting firearms and shooting sports and is a wonderful platform to build new business relationships and connections.
It is also a terrific way to engage with the target consumers. In addition to the large search output range, the exhibition presents numerous assisting programmes, including a Newcomer area, a New Product centre, a Talks level and more.
So, if you're planning to participate, you need to search for a skilled and dependable exhibition stand builder for IWA Nuremberg to help you design the right stand for the show. Being in the business of designing exhibition stands for years, Expo Stand Services has laboured with many exhibitors. We bring quite a few experts, creativity and the best experience to the table.
Expo Stand Services- a reliable exhibition stand builder for IWA Nuremberg
Expo Stand Services gives turnkey exhibition answers that assist you in creating the proper experiential area for the event. Owned exhibition stands, in reality, have their exhibition proportion of duties like maintenance, transportation and storage. 
Being in the exhibition industry for so long, we've catered to many exhibitors worldwide.
You don't need to fear any of those while you operate an exhibition stand in Nuremberg. 
We offer our customers bespoke exhibition stands and numerous charge-inclusive offerings that make it less complicated for them to control their exhibition stand before the day of the show.
Expo Stand Services intends to be the single exhibition stand contractor in Nuremberg for customers searching for an exhibition stand to rent. 
What makes us special among other exhibition stand builders for IWA Nuremberg?
To ensure that quality standards are upheld and the client's design brief is accurately followed while producing a stand design for our clients, we have established our local manufacturing and printing operation in Europe.
We provide a huge selection of stand design options that can be tailored to your brand's needs.
From idea, design, build, and logistics to installation and disassembly of exhibition stands in Nuremberg, Expo Stand Services is right there by your side.
Our team of project managers manages logistical tasks like storing your stand, transporting it, and installing it, among other things.
Weeks before the event, we provide photographs of your pre-assembled stand from our warehouse to ensure it is constructed following your brief, giving you a preview of your stand as part of our 100% pre-built guarantee service. As a result, you can be confident that you can attend the show without having any concerns.
Our highly qualified project management team collaborates with you throughout the process to suit your company's goals and needs.
You can be confident that your exhibition stand in IWA OutdoorClassics in 2023 Nuremberg is in good hands if you get connected with us. At the IWA OutdoorClassics 2023, we would be happy to assist you with shining. Cooperate with Expo Stand Services, a reputable exhibition stand builder for IWA Nuremberg, if you're searching for the best exhibition stand contractor in Nuremberg.