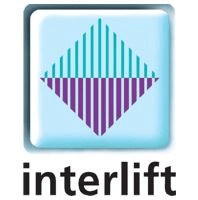 Interlift 2023 Augsburg – A chance of being a prominent name in the Liftation Industry
Interlift 2023 Augsburg is the world's leading elevator and vertical liftation platform. Due to the extraordinary circumstances of the COVID-19 pandemic, the schedule of Interlift held from April 26th to 29th, 2022 and now its all set to resume the cycle in 2023 from 17th October to 20th October. 
It is also known as "The Home of Elevators," which hosts a comprehensive display featuring cutting-edge advancements. Elevator parts and components, escalators and moving pathways, parking, monitoring and safety systems, hydraulics, controls, trade literature, and services are among the items available.
Interlift 2023 Augsburg is the most efficient platform for everyone in the sector, with over 500 exhibitors and 21,000 trade visitors from over 100 countries. Professionals may learn about the newest industry developments and trends, network with industry leaders, and negotiate with their peers.
Expo Stand Services is the Germany's most reputable exhibition stand builder
If you're wondering what goes into creating a fantastic showcase of your products and services at Interlift Augsburg 2023, it's unquestionably the collaboration of exhibitors and reputable exhibition stand builders. Also, what makes a brand's proximity awesome? Your organization, with the proper show stand and the greatest exhibition stand builders, is the suitable response at that point.
If you're worried about finding someone who can design and build a world-class exhibition stand for you at Interlift Augsburg 2023, Expo Stand Services is here to help.
We guarantee that you will have an amazing show experience thanks to our professional team of exhibition stand designers and manufacturers.
Expo Stand Services has been the industry leader of stand designing for years, and we offer the best exhibition stands for you.
Don't worry if you don't want to own an exhibition stand; by partnering with us, you can simply rent an exhibition stand. Our exhibition stand designers and builders have a thorough understanding of your brand's requirements and design the stands appropriately.
What distinguishes us as the most devoted and trustworthy show stand designers?
If you have this inquiry at the top of your priority list, know that we are the best in the business, and our customer base, global businesses have helped us become who we are today. Exhibition stand designer in Augsburg, warehousing and project planning, graphics printing, stand installation, and disassembly are all services we provide in-house. Join forces with Expo Stand Services, the leading Exhibition stand contractor for Germany.
Our extensive enjoy and the data of the neighborhood showing regulations assist in imparting a useful and smooth exhibition. Regardless of whether or not you're scanning for an innovative stand layout or desiring to rent an exhibition stand, at that factor, we're your exhibition stand builder for Interlift 2023 Augsburg.
The consultative method you're looking for lies with Expo Stand Services.
You can rely upon us in terms of turning your exhibition stand layout thoughts into realistic exhibition stands.
You'll locate our workplaces and warehouse throughout Europe, inclusive of Germany! This we could us offer our customers with set off and reactive service. Letting us without problems attend to our customer's needs, if required.
Contact us proper away to get your subsequent exhibition stands and pick from an extensive variety of exhibition stand designs for Interlift Augsburg 2023.
Expo Stand Services is an expert Exhibition stand builder for Interlift 2023 Augsburg; select us as your Exhibition stand designer in Augsburg. Even in case you are seeking to rent an exhibition stand, we will customize it to fit your emblem pick-out and images. Our in-house team will construct a stand with a purpose to increase your brand message to new heights and our printing that utilize superior dye sublimation techniques make sure that your brand emblem images are exhibition-stand ready. So what are you ready for? Partner up with Expo Stand Services for innovative exhibition stands at Interlift Augsburg 2023, Germany.