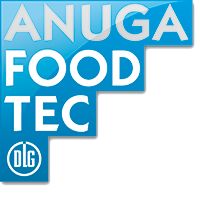 A place that can guarantee ANUGA FOODTEC 2022 a success
Anuga FoodTec is one of the most important events and gatherings for food and beverage sector suppliers. This event is held in Cologne every 3 years and attracts the world's top professionals from the food, processing, and packaging industries. The show's organizers have achieved their goal of placing the show at the top.
Anuga FoodTec Cologne 2022 will be the latest innovations and technological visions in the food and beverage industry, whether it's plants or machinery, ingredients or services, packaging materials, or analytics in the areas of meat products, beverages, baked goods, and basic food dairy products, frozen foods. In reality, throughout production, the show offers custom-made solutions for the efficient use of resources such as food, electricity, and water.
Most crucially, the ANUGA FOODTEC 2022 will be expanded in the areas of Food Ingredients and Additives, as well as Food Analytics for food analysis technology suppliers.
Anuga FoodTec, as the most important exhibition, is a source of momentum for the international food and beverage industry.
The show covers all of the major components of food production because it is the world's ultimate supplier's event.
Exhibitors present the latest innovations and technologies on this platform, which range from process technology to filling and packaging, food safety, and packaging materials, as well as intralogistics.
Most importantly, the exhibition is extremely beneficial for intensive business networking and innovative exploration, by the development of your company's expertise.
How does Expo Stand Services be a perfect Exhibition stand builder for ANUGA FOODTEC?
Anuga FoodTec is a premier showcase for exhibitors' advanced innovation for those forging their way to be acknowledged at this yearly event.
You'll need an experienced exhibition stand designer in Cologne like Expo Stand Services, a well-known exhibition company with its production facility, to get noticed.
We also have years of experience, to complete various projects each year and provide excellent showing services to our clients!
When it comes to exhibiting at Anuga FoodTec 2022, contacting a well-known and dependable stand design company for help with the design and set-up of the stand is essential.
So, if you're looking for an exhibition stand contractor for Germany, get in touch with us right away and we'll clinch the transaction at the guaranteed best market price!
In Cologne, we design and build exhibition stands
Partner with Expo Stand Services to acquire the best-in-class exhibition stand solutions and services while preparing for an exhibition stand in Cologne.
You may avoid difficult trade show preparations by using our exhibition stand design and fabrication services.
ESS handle everything from planning and producing beautiful exhibition stand designs to shipping and assembly logistics; we are your one-stop-shop for all your Booth Construction in Cologne needs.
We have a proven track record of producing high-quality display stands that help your company stand out from the crowd.
Our custom-designed modular exhibition stands are simple to assemble, transportable and need minimal storage space.
With our attractive graphics, your exhibition stand appears even greater captivating.
We are a main exhibition stand designer in Cologne well-geared up with exhibition stand production and printing facilities.
Being the chief in the exhibition industry, we recognize what your emblem is calling for.
What makes us your dependable associate for exhibition stand contractor for Germany?
We provide the nice of designs and assemble stand which conveys your emblem message and goal to your audience.
Expo Stand Services showcase maximizes the result by setting our nice foot ahead and shop it slow for clean promotions and make your occasion a big triumph.
Our group of exhibition stand designers in Cologne is certified and skilled sufficient to convey the nice of paintings, layout outstanding stands for the artwork galleries and museums in addition to maintaining the price low.
We have labored with the emblem names and enterprises of all sizes.
In the last, if you're looking for an experienced and top Exhibition stand contractor for Germany to help you construct an amazing exhibition stand at Anuga Foodtec, call us immediately and get the best market pricing guaranteed!