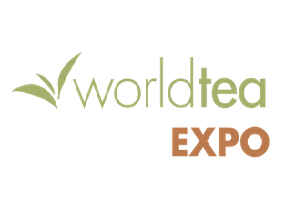 Get Your Stand For World Tea Conference + Expo 2022
Join us for the World Tea Conference + Expo 2022, the world's most significant event dedicated to advancing the tea business through interactive technology, commercial applications, creative content, and community participation.
The World Tea Expo- Fairs is a well-known and well-respected trade event and conference dedicated to premium teas and related products. The tea industry's leading marketplace is just what you need to experience in this burgeoning category, combining fresh ideas, new trends, and new distribution methods with 3 days of dedicated buying, selling, and teaching.
The World Tea conference & Expo 2022 will take place in Las Vegas, United States of America. The event is worth attending.
You must wonder what the point of exhibiting is
This is your chance to expand your brand and gain an advantage over your competitors. With exponential consumption growth, a booming retail sector, and an increasing presence in the foodservice space, tea's appeal in the United States is growing at an astonishing rate.
World Tea Expo 2022 - Fairs
The main focus of products, services, and education at World Tea Expo 2022 will be specialty/premium tea, which accounts for roughly 60% of today's market share; nevertheless, to fit with this developing industry, we aspire to be the tea industry trade show and conference for everything tea.
The World Tea Conference and Expo 2022 is the most cost-effective approach to meet qualified buyers with significant purchasing power, such as grocery chains, mass merchandisers, food services, independent merchants, tea shops, and coffee houses.
Have you already decided to exhibit at WTE 2022… but looking for a trade show booth builder for WTE 2022? If yes, then
Exhibit with Expo Stand Services, and showcase your brand with a distinct vision.
Top players from practically every business and field are among our happy clients, who hail from all corners of the globe. Almost every major trade event worth attending will have instances of our ground-breaking work.
Entrust only the best in Las Vegas trade show displays and logistics to take your industry presence to the next level.
Expo Stand Services is an exposition trade show rental for WTE in Las Vegas. For your conferences and events, we specialize in the creation of custom-designed trade show booth designs and custom exhibitions.
ARABLAB 2022 Dubai event focuses on cutting-edge solutions and breakthroughs in analytical instruments and laboratory technology, a field that is constantly evolving and becoming increasingly essential around the world. In the numbers, this is reflected. There are approximately 1000 exhibitors, and over 10,000 professionals from all around the world are in attendance. The four-day international exhibition will take place in Dubai, United Arab Emirates. With Expo stand services, you can book ARABLAB exhibition stands and booths that will give you an edge over the competition while also saving you money.
Because of the explosive growth of this dynamic business, this trade show has become one of the most important events of its kind in the United Arab Emirates. The ARABLAB 2022 Dubai serves as a meeting place for international buyers and exhibitors from China, Asia, and Africa. Due to the ravages of the coronavirus, the fair has been rescheduled for this new date.
Things you should know about Expo Stand Services
From concept to completion, we plan, design, produce, deliver, install, and remove eye-catching exhibits and displays that stand out from the competition.
Expo Stand Services will help you get the most out of your money by lowering the costs of your trade show exhibit while providing exceptional quality, service, and convenience in a single rental package.
We know what it takes to keep your costs low while increasing your sales volume and impact on the exhibition floor.
The style you want for your custom booth at a price you can afford.
Let's work together to create a stunning unique booth for World Tea Expo 2022 – Fairs.
You can also have look through our collection of trade show rental booths ideas, tell us what's important to you, and we'll handle the rest. It's that simple!
Specializations of Expo Stand Services
Specialists in Custom Trade Show Booth Rentals: We specialize in custom trade show booth rentals and are ready to assist you in getting more custom rentals for less money. For years, we've been designing and developing trade show booth rentals.
We specialize in renting out customized booths. We're designers and engineers who cater to your specific requirements and budget. We have been renting exhibits for years – booth design and booth rentals for a trade show.
Our trade show booth substances are lightweight and engineered to % and deliver efficiently. This saves hundreds on setup and dismantling.
When it involves showcase designers, we take delight in our custom accents and progressive mounting answers, and mastery of our substances and fabrication techniques – all designed to offer you greater sales space for much less money.
Why get Trade to show rental for WTE?
Trade show rental is a spot market, renting a trade show booth is rapidly turning into the favored choice for plenty of exhibitors. Specializing permits us to refine each element of the apartment process.
Trade show booth rental is hands-on with troops on the ground. We carry out properly below strain and love understanding a way to get matters carried out at the trade show.
Rental presentations require a piece of greater interest in packing and staging for easy green install.
In the end, trade show booth installs, and our customers hold returning due to the fact we supply as promised. These savvy exhibitors price the greater venture control to region display orders, control logistics and orchestrate everybody to carry out on queue. So, if want to get the best of the show then hire the best trade show booth builder and i.e. Expo Stand Services.