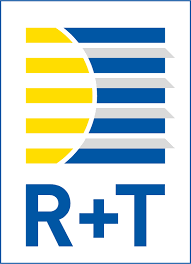 World's leading trade fair for Roller Shutters, Doors/gates & sun protection
The R+T trade show is back to showcase the most recent innovations and advances in the roller shutters, doors/gates, and sun protection systems industries. The next R+T trade show will take place at Messe Stuttgart from the 19th to  23th of February in 2024. An event that will serve as a gathering point for exhibitors who will be showcasing their latest items to a large audience for the first time. In various forums and events, industry professionals, specialists, and experts from various sectors will engage in business discussions.
What are the highlights of R+T Stuttgart 2024?
Awnings Plant Equipment, Computers, Doors/Gates Associations, Electrical safety devices, External venetian blinds, Grilles and fences, Internal sun protection services, Roller shutters and accessories, Technical textiles and textile construction, and more are among the main highlights of the events. Award shows, seminars, and talks on a variety of topics relating to various technical and integrative issues will be part of an extensive supporting program. Professionals such as architects, town planners, and administrators will be able to enhance their knowledge and abilities, as well as develop their business network, at the ARCHIKON event, which runs concurrently with the R+T exhibition. Two teams of craftsmen will compete against one another in mounting an awning, replacing fabric, or installing a new roller shutter motor at the "Craftsmen's Battle."
Building technology and equipment
Machinery
Interior construction
Roller shutters
Windows
Gates
Doors
Stuttgart hosts a number of international trade fairs that attract visitors from all over the world. It is strongly advised that all participants at these events book their stands and booths well in advance – at least 6 to 8 months prior to the event's dates. Expo Stand Services has built long-term relationships with major stand supplier chains and independent contractors, allowing us to offer some of the most affordable rates available online. Simply tell us about your requirements for stands and booths for your R+T Stuttgart 2024 trade show and get the best deals available. One of our design specialists will contact you with your tailored price quote and offer you a deal that you won't regret signing on.
When and where it will take place?
R + T 2024, which takes place every three years, has its official home base in Stuttgart, Germany. Each iteration is five days long and normally takes place in the second half of February. The venue and official organiser is Messe Stuttgart, but R + T is made possible thanks to the kind support of BVT, ITRS, and the German Association for Blinds and Sun Protection.
There are currently no official operating hours posted. Admission is limited to trade visitors. Now it's time to talk about exhibiting. If you've opted to rent a stand or booth, getting ahead of your competitors in terms of exposure and visibility will be a breeze. There are decent contractors in and outside of Stuttgart for exhibitors who do not desire to spend a fortune. Once in the exhibition, you will have little time to set up everything and start talking to visitors. Therefore, Expo Stand Services comes to the rescue with a team of expert technicians to help you take care of the stands and booths so you can have the luxury to focus on your primary objectives of attracting visitors.
Let's take a look at R + T Stuttgart's attendance rates. Over 1000 international exhibitors from over 40 countries showcased their products and innovations in the previous edition. 65,000 commercial visitors from over 140 countries were reported by the organisers. That alone is a compelling reason to attend the trade show. Italy, France, Spain, Switzerland, and the Netherlands emerge as the most visited and purchased markets, accordingly.
R + T 2024 sees a lot of decision-makers, which is another useful statistic. Approximately 87 percent of all visitors are either freelancers, managing directors, or members of the board of directors.
Roll shutter and sun protection, door and gate manufacturing, building elements trade, windows manufacturing, installation, maintenance, and service are among the industries represented by exhibitors.