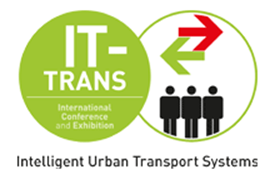 IT-TRANS 2024- A Chance gain the industry attention towards you
IT-TRANS is the world's largest conference and exhibition dedicated to public transportation IT solutions. The biennial event, co-organized by Messes Karlsruhe and the International Association of Public Transportation (UITP), has brought together decision-makers and industry specialists to exchange, discuss, and improve digital solutions since 2008.
ITS Conference will be held in Karlsruhe, Germany, from May 14 to 16, 2024, both in-person and online. You can either attend the entire event on-site or only a few of the sessions online from wherever you are. ITS Conference is scheduled in a safe and accessible event where our audience may come together in a secure environment.
Best Exhibition Stand Designer- Expo Stand Services
Expo Stand Services will supply you with outstanding exhibition stands at IT-TRANS Conference and Exhibition. We're an ideal exhibiting partner for IT Trans, taking care of all of your exhibition stand needs.
With offices in Germany, the Netherlands, Spain, France, Belgium, Austria, and Switzerland, we have a strong presence throughout Europe. Before making a final purchase decision, you can inspect our exhibition stands in their entirety at our experience center in Germany. With just a few clicks on our expo stand design search, you may choose from over 700 stand styles for your exhibition in Berlin.
You may be confident in the quality of your stand once you've chosen your design because it's made in our state-of-the-art manufacturing facility.
We also offer a 100% pre-built guarantee to our clients, in whom your exhibition stand is completed in our facility and photographs are sent to you weeks before the final delivery.
This serves as an assurance that your exhibition stand will be built according to your specifications and preferences and that it will be delivered on time.
Expo Stand Services guarantees that your IT TRANS 2024 exhibition stand will be interesting and exclusive.
If you're in Germany for a show and want to make an impression, here is the place to be.
Expo Stand Services has been constructing a selection of amazing exhibition stands in Germany for you to choose from for years as an industry leader.
Participating in an exhibition in Germany, which hosts some of Europe's largest and most crowded exhibitions, necessitates knowledge.
Expo Stand Services possesses the necessary qualifications. We understand how to construct an exhibition stand for the demographics of Germany.
We have over 1000 stand designs that have been used by clients across a variety of industries.
We have competent and devoted staff full-time employees with the skills to design the greatest exhibition stands in the world for your company and make your immersive area stand out.
Conclusion:
Lastly, we have an experienced staff of in-house exhibition stand designers in Germany, as well as a local manufacturing operation to construct your stand. This also enables us to deliver a 100 % pre-built guarantee to our clients' weeks before your exhibition.