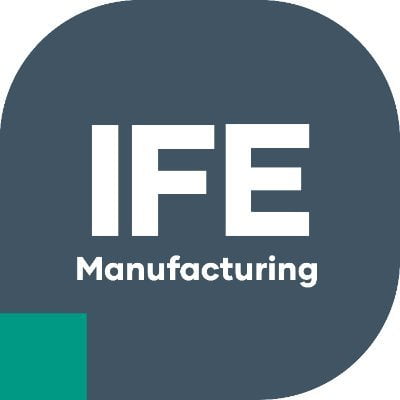 Increase your brand presence at IFE Manufacturing 2023
The IFE Manufacturing, taking place at ExCeL London from March 20th- 22th, 2023, is the ultimate gathering place for product developers, packaging designers, ingredient buyers, and manufacturers to learn about the latest trends and identify business-transforming solutions and products in food and beverage manufacturing.
The IFE Manufacturing 2023 will also have an ideal atmosphere for firms involved in ingredients, packaging, processing, and food technology.
What to expect from IFE Manufacturing 2023?
IFE Manufacturing Solutions, which is co-located with IFE London, Hotel, Restaurant & Catering Show, and The London Produce Show, is expected to draw 25,000+ important industry professionals. These parts have an open flow, which encourages maximum interaction!
Harrods, Marks & Spencer, Pret a Manger, EAT, Morrisons, Tate + Lyle, Deliveroo, MARS Drinks… are among the expected buyers.
Get your brand in front of the industry leaders!
IFE Connects is a crucial tool in the UK market.
IFE London Exhibition, a free digital network that connects engaged industry contacts with IFE & IFE Manufacturing exhibitors, will help you expand your reach. The following events will be held at IFE Connects:
A searchable database of suppliers and products
Webinars and panel discussions are a great way to learn more about a topic.
Product demonstrations in real-time
Business assistance, advice, and industry knowledge
Roundtable discussions
Whitepapers, reports, and interviews with industry pioneers are all available.
It will serve as a center for food and beverage innovation. Visitors will find a variety of features and attractions that will help develop the industry, enhance profitability, and experience in rising technology behind food innovation, in addition to identifying suppliers for every aspect of manufacturing. This is the event that is impacting industry challenges, shaping debates, and driving the dialogue about the future of food production and packaging.
From where to get the best exhibition stand for IFE?
Expo Stand Services from where you can get the best exhibition stand for IFE Manufacturing 2023. We create top and profitable exhibition stand designs in London, all of which are built under the supervision of experts and experienced builders working in the industry for years. And with cutting-edge industrial technology, ensuring that there are no mishaps on the IFE Manufacturing 2023.
Our exhibition experts/consultants ensure that we provide end-to-end display solutions as well as the finest possible support 24 hours a day, 7 days a week. To design and create a bespoke exhibition stand, our in-house creative designers conduct extensive research into the industry type in order to develop business-oriented exhibition stand designs. Nonetheless, we provide complete exhibition stand building services; including show stand design, show site management, and dismantling and shipment.
Exhibition stand contractor in UK- Expo Stand Services
Expo Stand Services UK's exhibition stand contractor in UK intends to deliver a wow issue in your exhibition stand, from the exhibition stand layout to the build. Exhibition stands from Expo Stand Services could be eye-catching, stand proud of different exhibition companies, and provide a risk to deliver new enterprise in your employer all at the same time as being a no responsibility contract, inside price range and searching fantastic.
Our in-house team is all experienced and well-qualified in their various departments, allowing us to bring your exhibition brief to life.
Conclusion:
In the end, we offer perfect custom exhibition stands, modular display stands, special two-story stands, and country pavilion stands as one of London's leading exhibition stand builder for IFE London. Additionally, to meet the demand to market your exhibition stand with business-oriented designs, innovative display stands designers and graphic designers produce customer-centric exhibition stands and graphics.