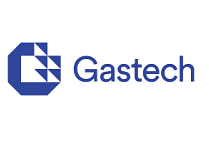 An exhibition that can get your brand a worldwide reorganization
Gastech 2022 Milan will be the largest exhibition of its type supporting the gas, LNG, hydrogen, and energy industries, with 1,000 exhibitors showcasing the value they can contribute to the industry. Lower-carbon technologies and mobility solutions will be demonstrated in an outdoor display space. The show floor will also have a truly worldwide appeal, with over 24 international pavilions supporting an integrated world-class business environment.
Gastech Exhibition & Conference is a global platform that brings together industry experts every year to further its aim of providing low-carbon, affordable energy to everyone. Gastech facilitates conversations, collaboration, and connections among policymakers, business leaders, disruptors, and innovators to address the fundamental issues and possibilities posed by the energy transition.
Expo Stand Services - a major exhibition stand builder for Gastech 2022
Attending the Gastech 2022 Milan Italy would be an excellent opportunity for your company to expand its network. If your exhibition stand is not unique and appealing to the international masses of trade show visitors who congregate in Milan, you will face stiff competition from other prominent shows. You'll need to choose exhibition stand designers that not only have decades of experience building exhibits but who are also familiar with both local and international clients in Milan, Italy. Look for local exhibition stand builders in Italy who can assist you in having a successful displaying experience in Milan.
Some of the most well-known exhibitions in the world are held in Italy. Milan, located in northern Italy, is the country's financial capital, with a population of over 7.5 million people, making it the country's largest metropolitan region. Milan is known as the business center, the city of fashion, and for its rich heritage in civic and religious monuments, world-class museums, exhibitions, and international events, as well as for its rich heritage in civic and religious monuments, world-class museums, exhibitions, and international events. The exhibition business plays a significant role in the city's economy. The Fiera Milano City and Fiera Milano are Europe's largest exhibition complexes, with a combined space of 750 thousand square meters for Milan exhibitions.
Due to this, there are ample builders you can find for Gastech 2022 Milan Italy but Expo Stand Services is one of the best choices for Gastech Exhibition & Conference.
Why choose Expo Stand Services for Gastech 2022, Mailand?
We are entirely focused on providing excellent customer service and exceeding our customers' expectations.
We don't just sell exhibition stands; we listen to your goals and provide services accordingly. Not only that, but our experienced team will walk you through the entire process and double-check that every aspect of your stand is in order.
Our local production operations in Germany and the Netherlands will develop a functional and appealing show stand utilizing the best materials and the most up-to-date engineering processes.
Our in-house printing unit generates durable and appealing prints, ensuring that your stand graphics are display ready.
We supply exhibition stands in Milan that are a cost-effective alternative, especially for businesses with a limited budget.
Conclusion:
In the last, all get to do is contact Expo Stand Services for the best exhibition stand builder services at pocket-friendly prices for Gastech 2022, Milan.